A Neighborhood Guide: Clinton Hill, Brooklyn, NY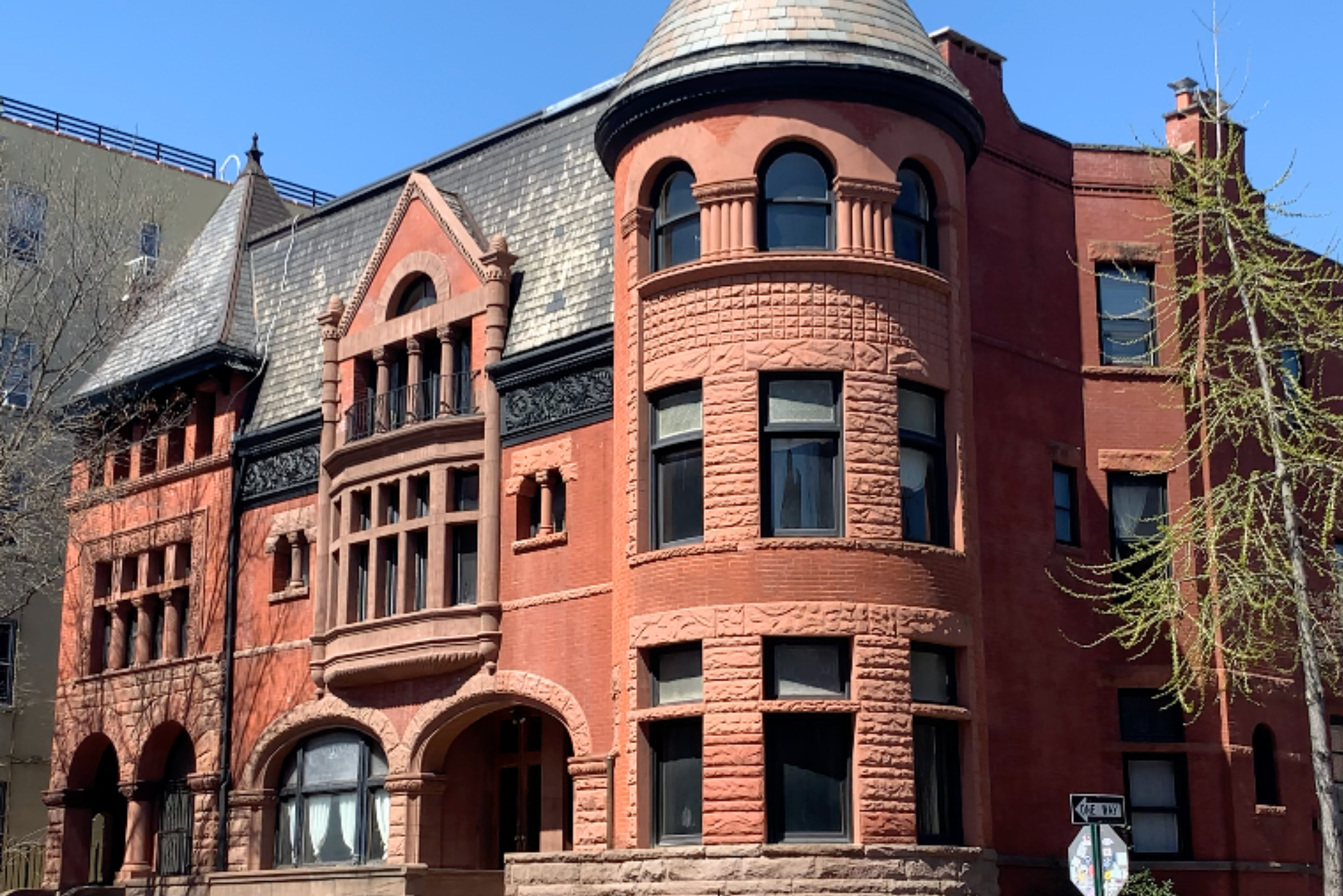 Nestled between the bustling neighborhoods of Fort Greene and Bed-Stuy, sits the neighborhood of Clinton Hill. This neighborhood, characterized by its picturesque tree-lined streets, historic brownstones, and vibrant community, has a rich history that weaves together culture, art, and architecture.
A Melting Pot of History and Culture
Clinton Hill is a neighborhood where history and creativity converge. Imagine strolling down streets once walked by legends such as Biggie Smalls, literary legends like Patti Smith and Walt Whitman, and around the artistic innovation at Pratt Institute.
If you also share a love of campuses, Pratt Institute is a must-visit. Wander through its grounds, and you'll be greeted by a vast collection of sculptures. Each piece has a story to tell and a wide variety of styles, colors, and shapes.
After building up an appetite around art, a well-deserved break is down the street at Guevara's, a coffee shop by day that transforms into a cocktail bar at night. A pink paradise, Guevara's carries coffee and vegan treats, as well as a variety of plants. And, if shopping for accessories and gifts suits you better, Su'Juk around the corner is perfect.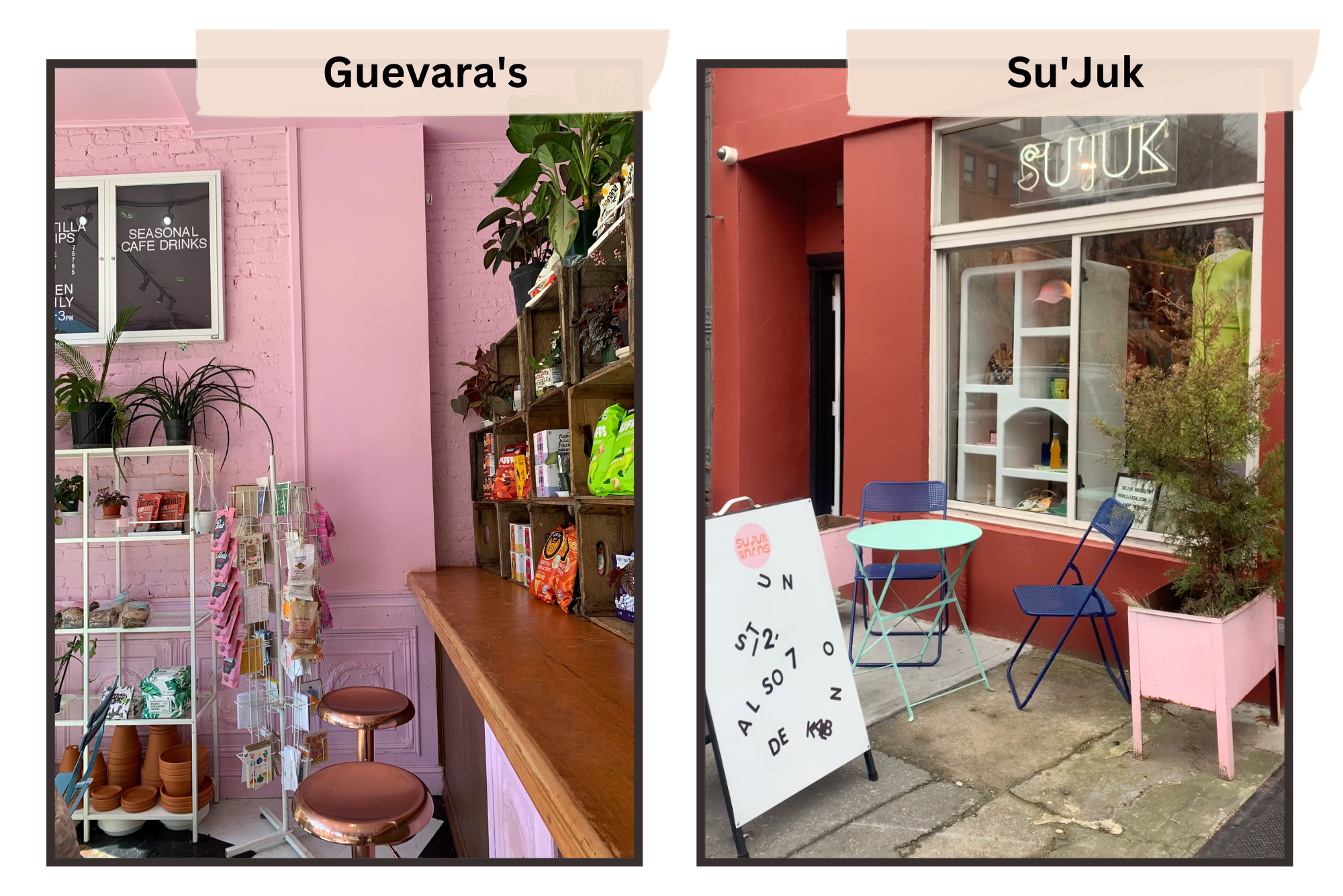 An Architectural Odyssey
Clinton Hill's allure isn't confined to its cultural history; it's also a showcase of architectural variety. As you stroll through the streets, you'll encounter a blend of styles, from Gothic Revival to intricate Queen Anne and Romanesque Revival.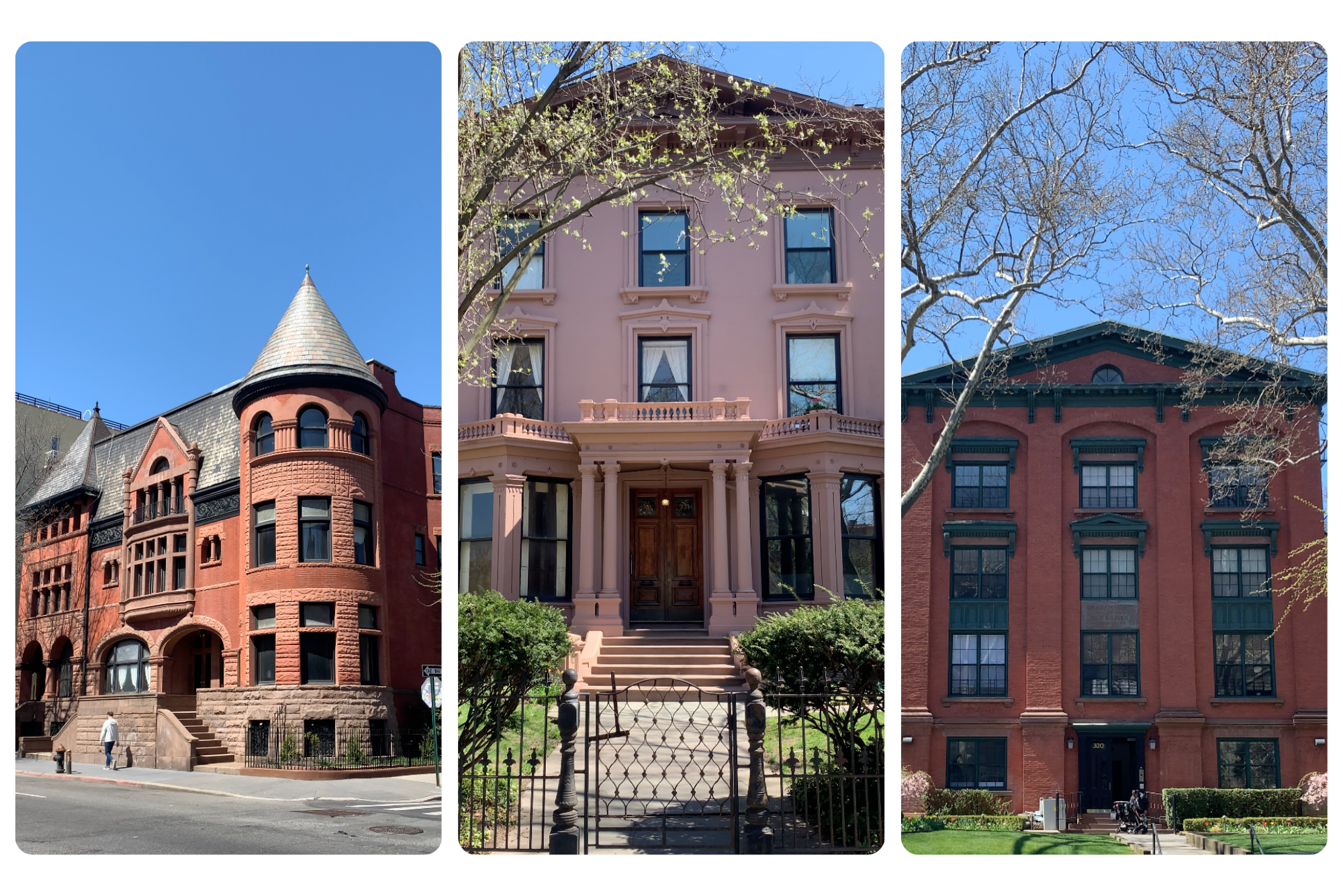 See if you can find the house decked out in disco balls crowned with a zebra sculpture on its roof that adds a quirky element to this historic neighborhood. 
Don't be deceived by appearances either. Among the historic facades, you'll discover a former drugstore turned restaurant at Locanda Vini & Olii.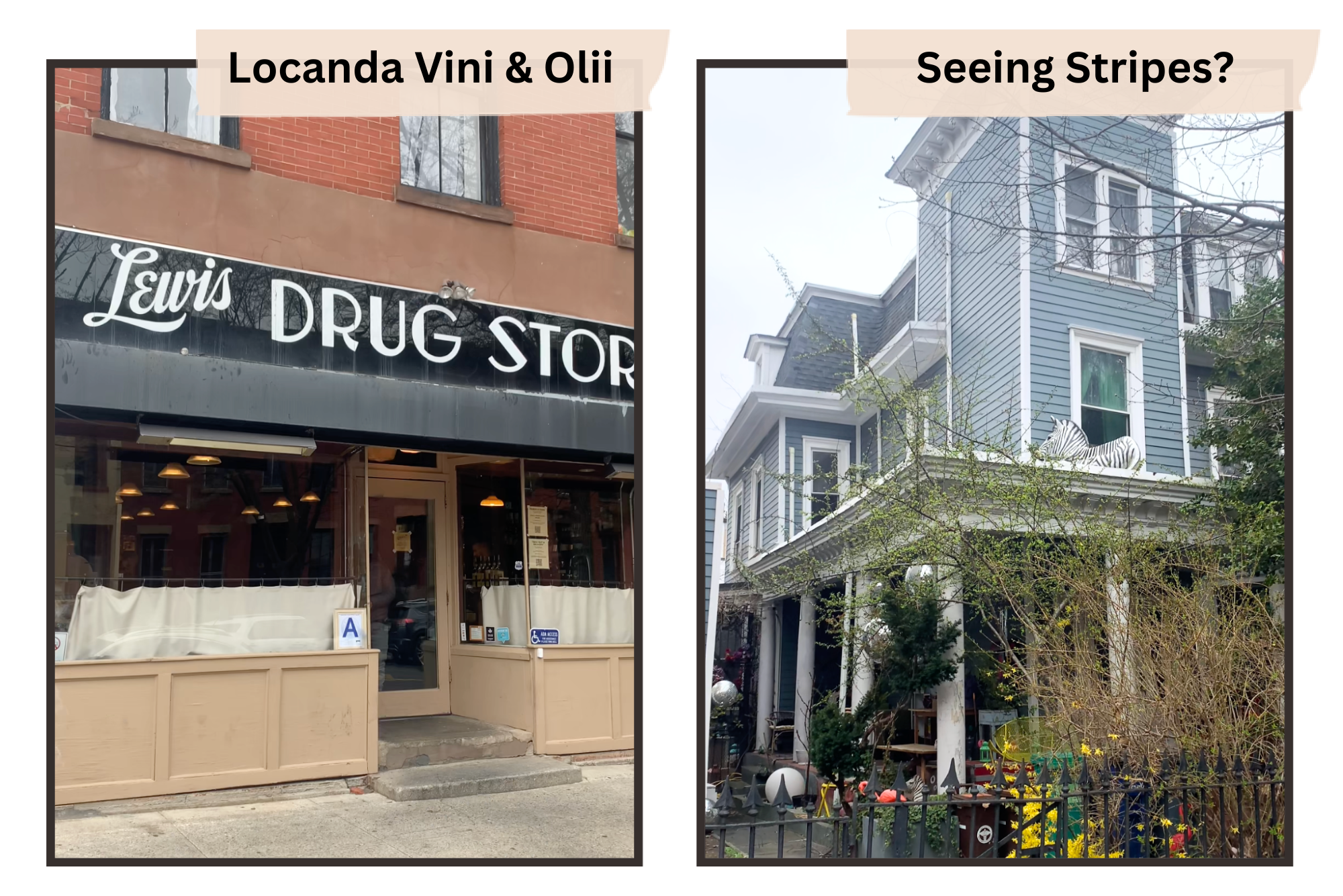 With its history, architecture, and culinary delights, Clinton Hill feels like a pocket from another time with much to explore.
Catch our full tour in our video here, and make sure to visit some of our favorite spots in the list below: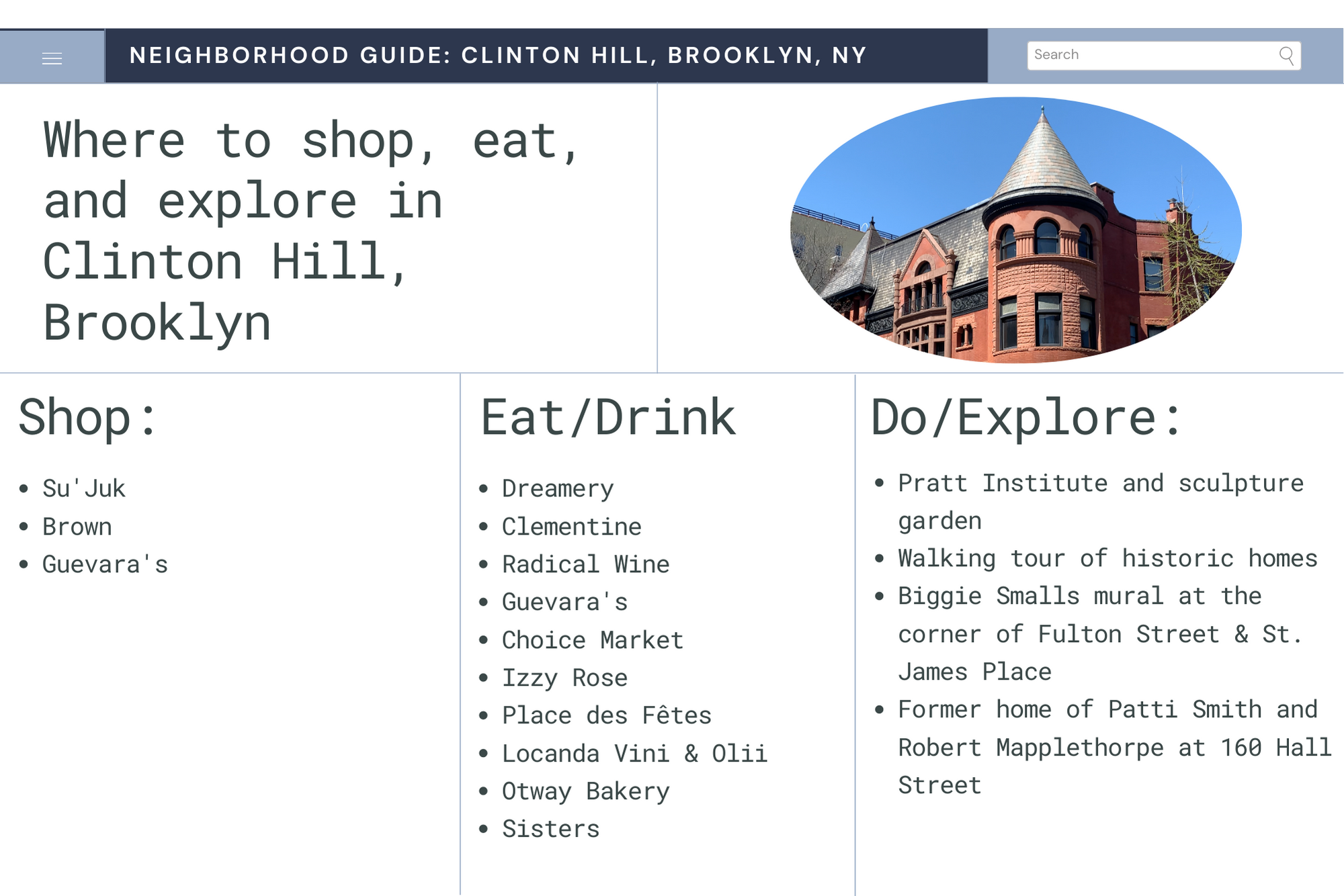 Have fun in Clinton Hill, Brooklyn!