A Neighborhood Guide: Dumbo, Brooklyn, NY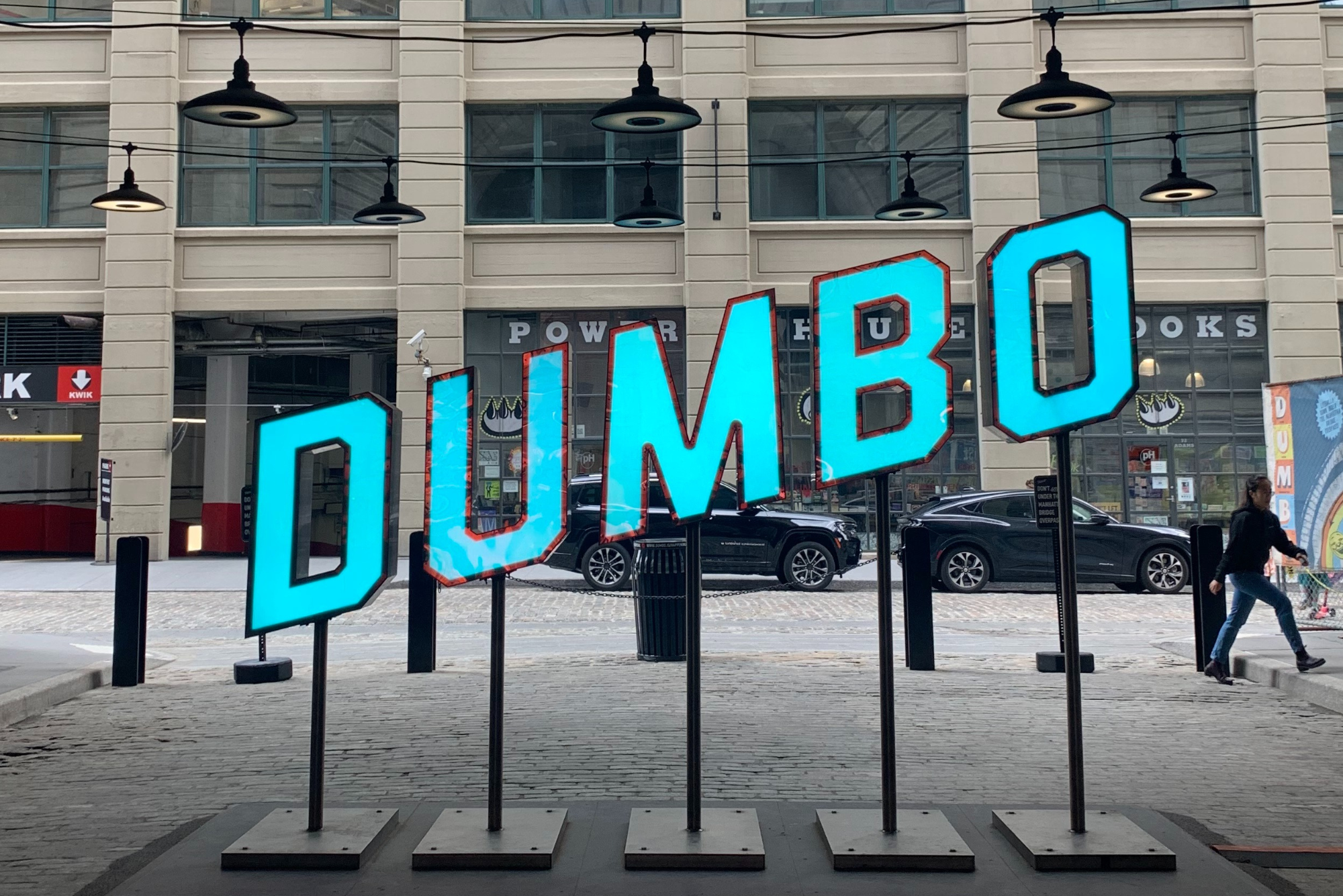 Welcome to a corner of Brooklyn where history, art, and views converge in a place known as Dumbo – Down Under the Manhattan Bridge Overpass. This Brooklyn neighborhood is an enclave of former factories, cobblestone streets, and waterfront views that are unique from others.
Dumbo is a neighborhood steeped in history. Amid the converted warehouses and factories, you'll find remnants of its industrial past. Fun fact, the Brillo was actually invented in Dumbo at 200 Water Street.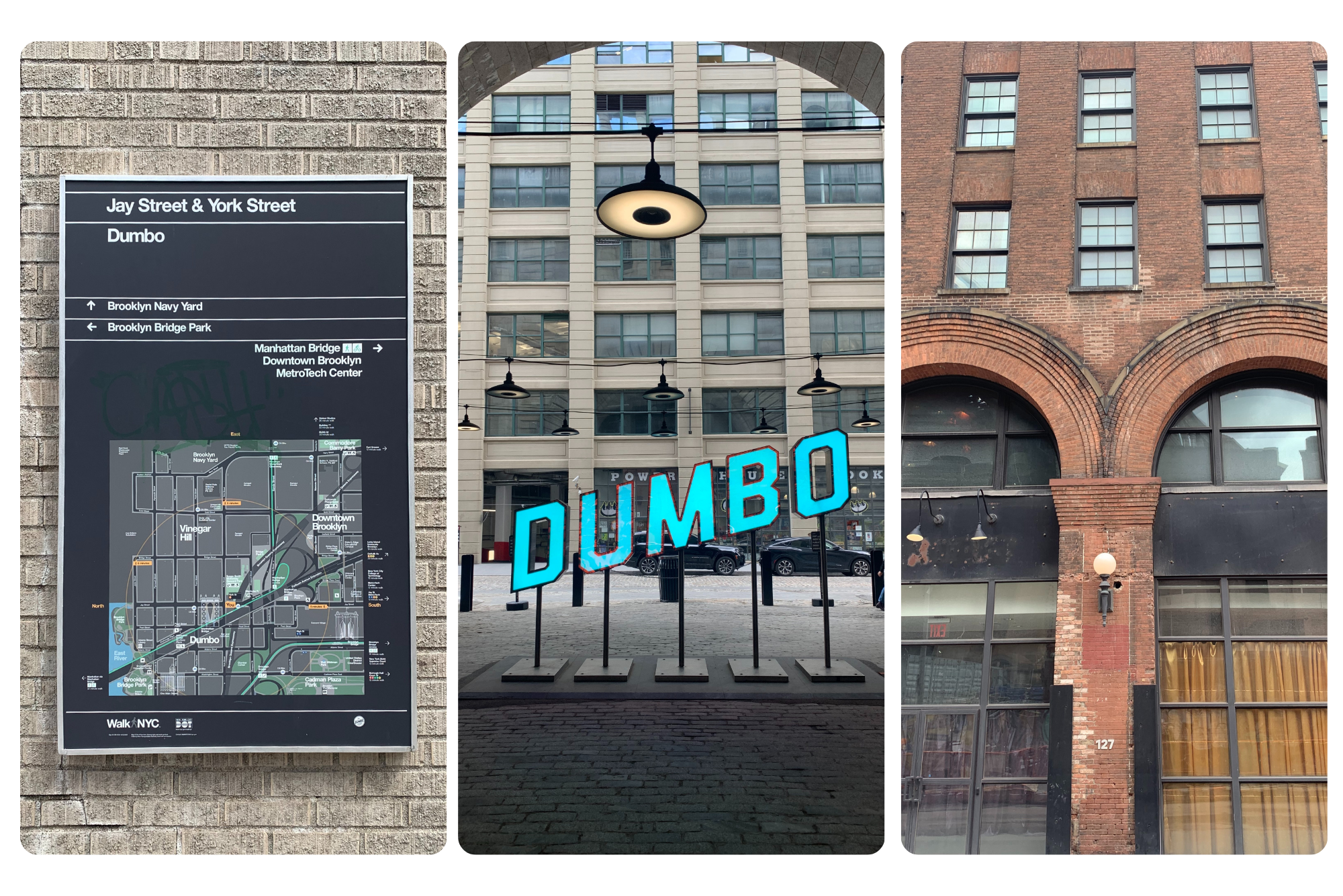 Wander through Dumbo's maze of streets, and you'll be greeted by a combination of murals, cobblestones, and art installations. As you explore, the iconic backdrop of the East River and the Manhattan bridge and skyline unfolds, providing an awe-inspiring view that's uniquely Dumbo each time you turn onto a new street.
While Dumbo may be small, it has a lot to offer. Whether you're a fashion enthusiast seeking vintage treasures at Front General Store or funky footwear at Fluevog Shoes, or a foodie with expansive taste buds at Time Out Market, Dumbo has you covered.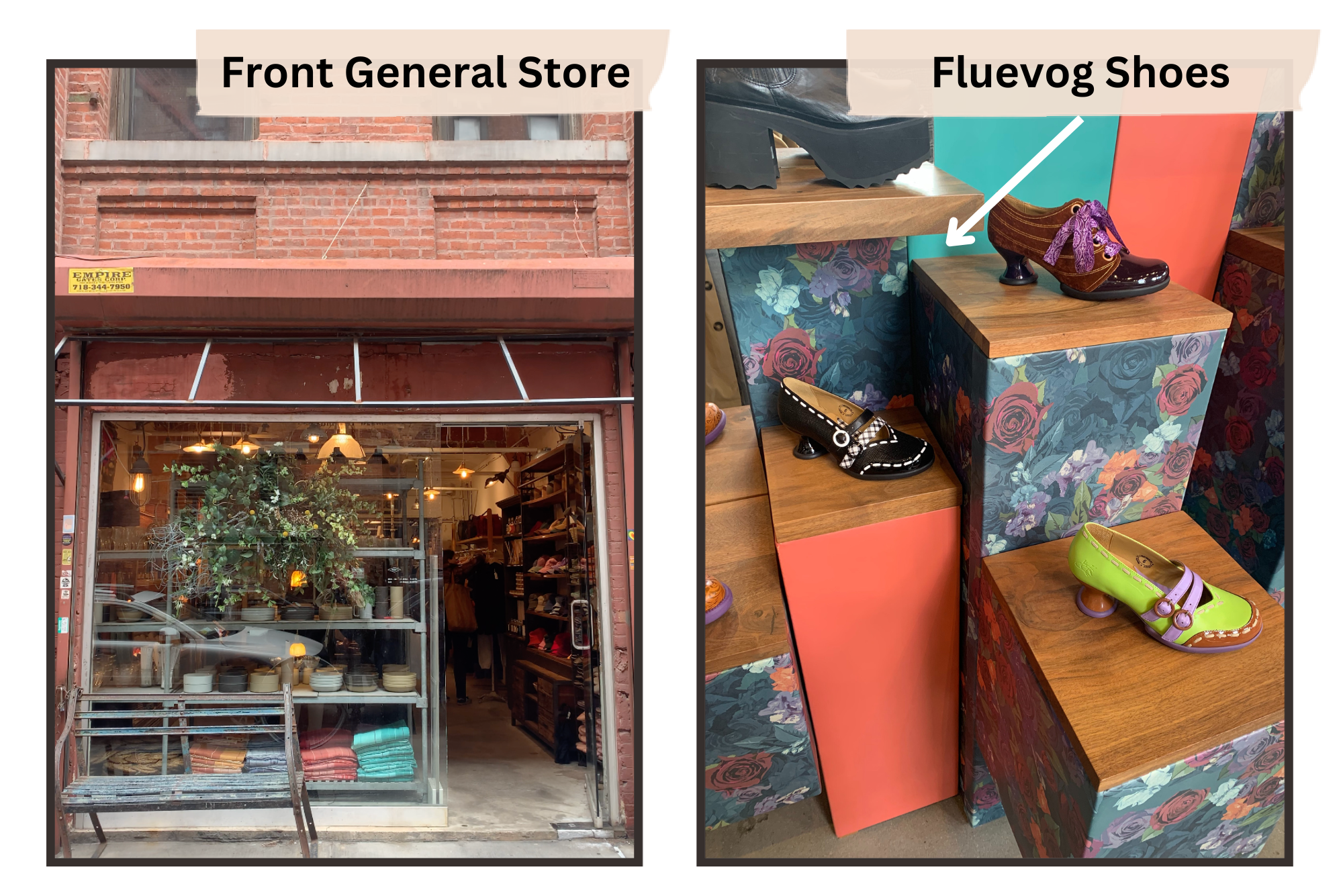 In case you're looking for something more classic there's pizza establishments Julianna's and Grimaldi's nearby, and for dessert, neighborhood favorite, Dawn's for their famous spiky cupcakes.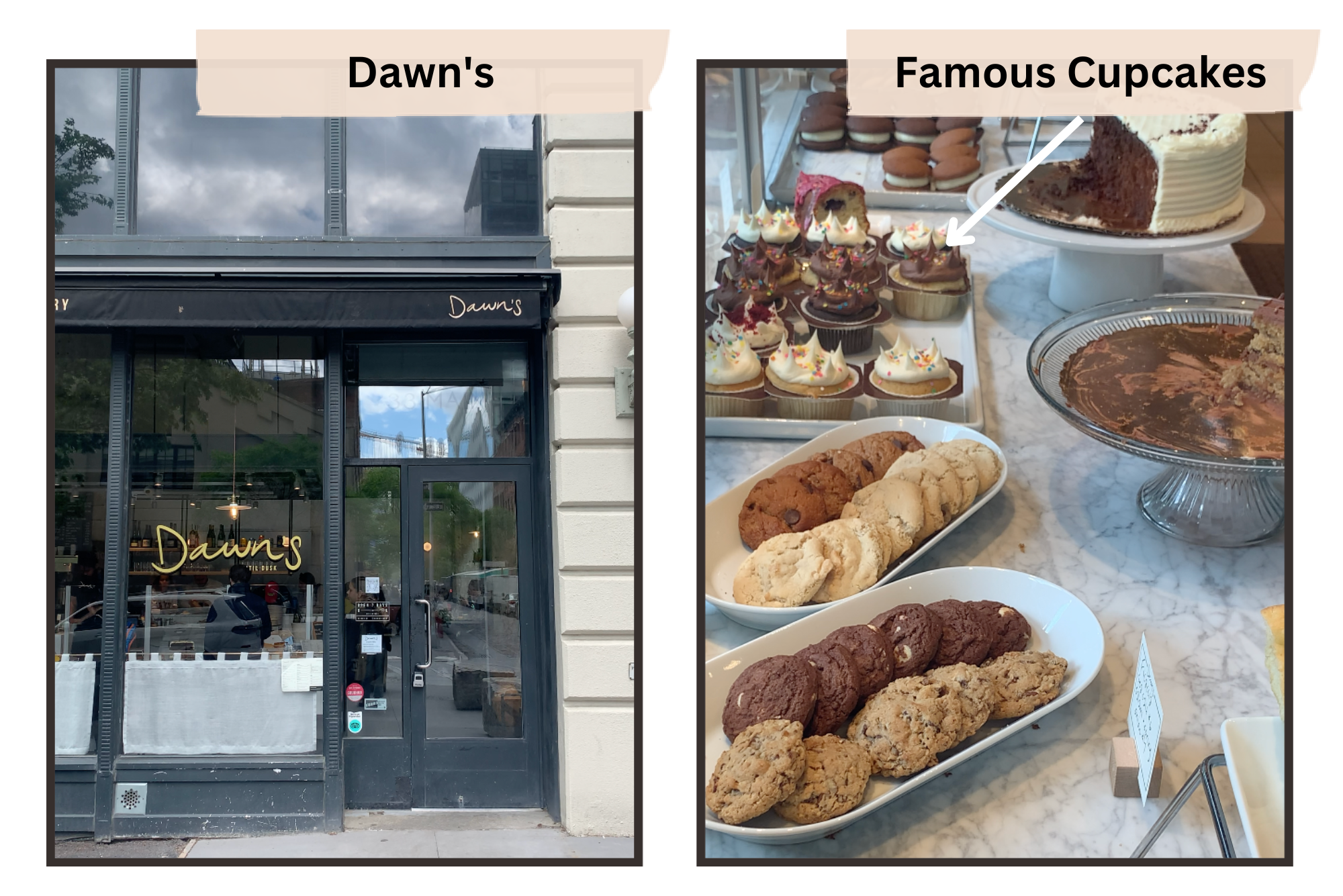 If it's between April and November, immerse yourself in the vibrant atmosphere of the Dumbo Flea Market for unique vintage and antique finds among the many vendors under and surrounding the archway.
If a change of perspective is what you seek, climb the stairs outside of the entrance to Time Out Market, for an incredible view of the East River and Manhattan Bridge or take a ride on the historic Jane's Carousel (built in 1922!)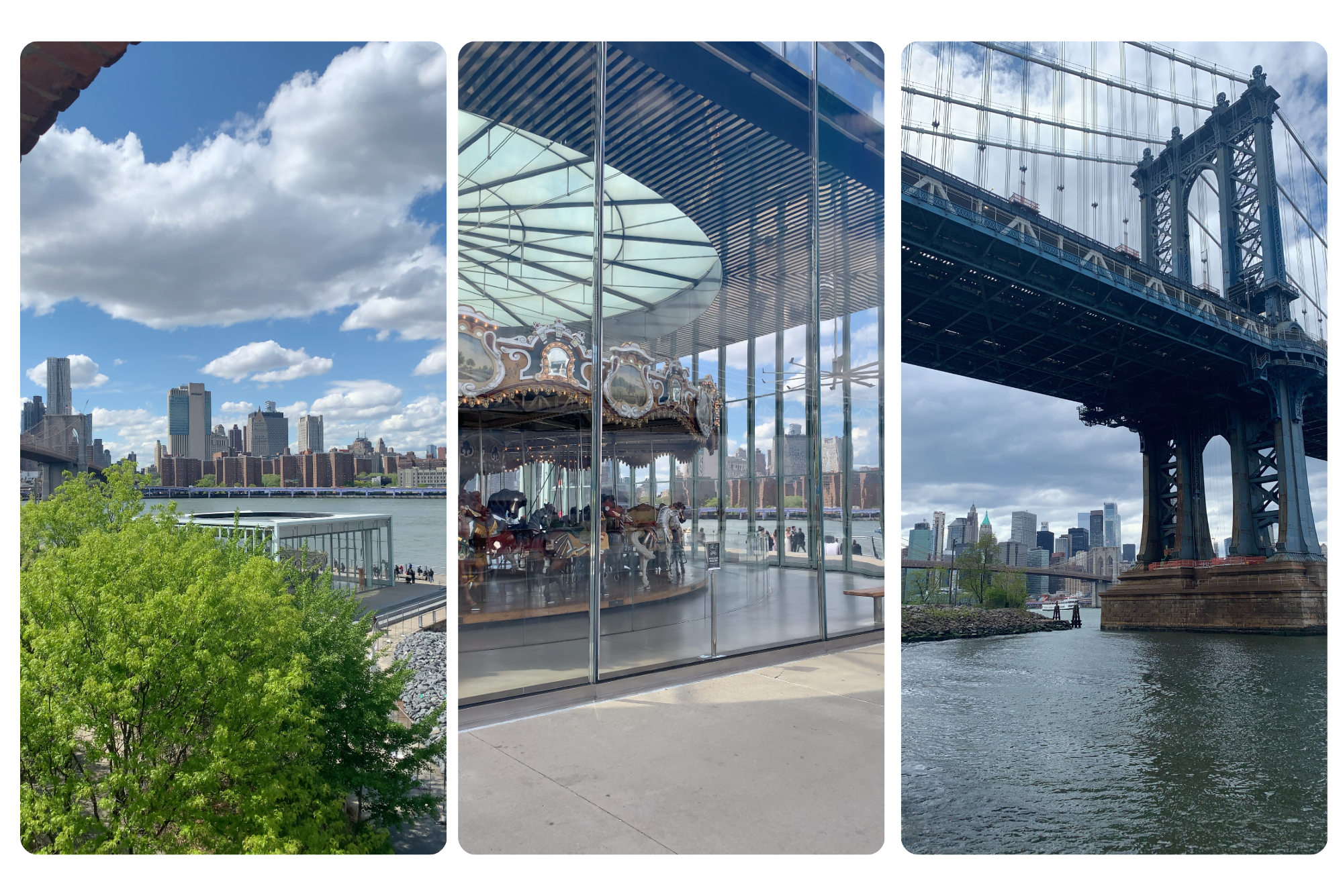 Whether you arrive by car, train, foot, or ferry, Dumbo is Brooklyn must-visit. From its cobblestone streets to its historic past, Dumbo promises adventure around each turn.
Check out our full tour in our video here, and save the list of some of our favorite featured spots below: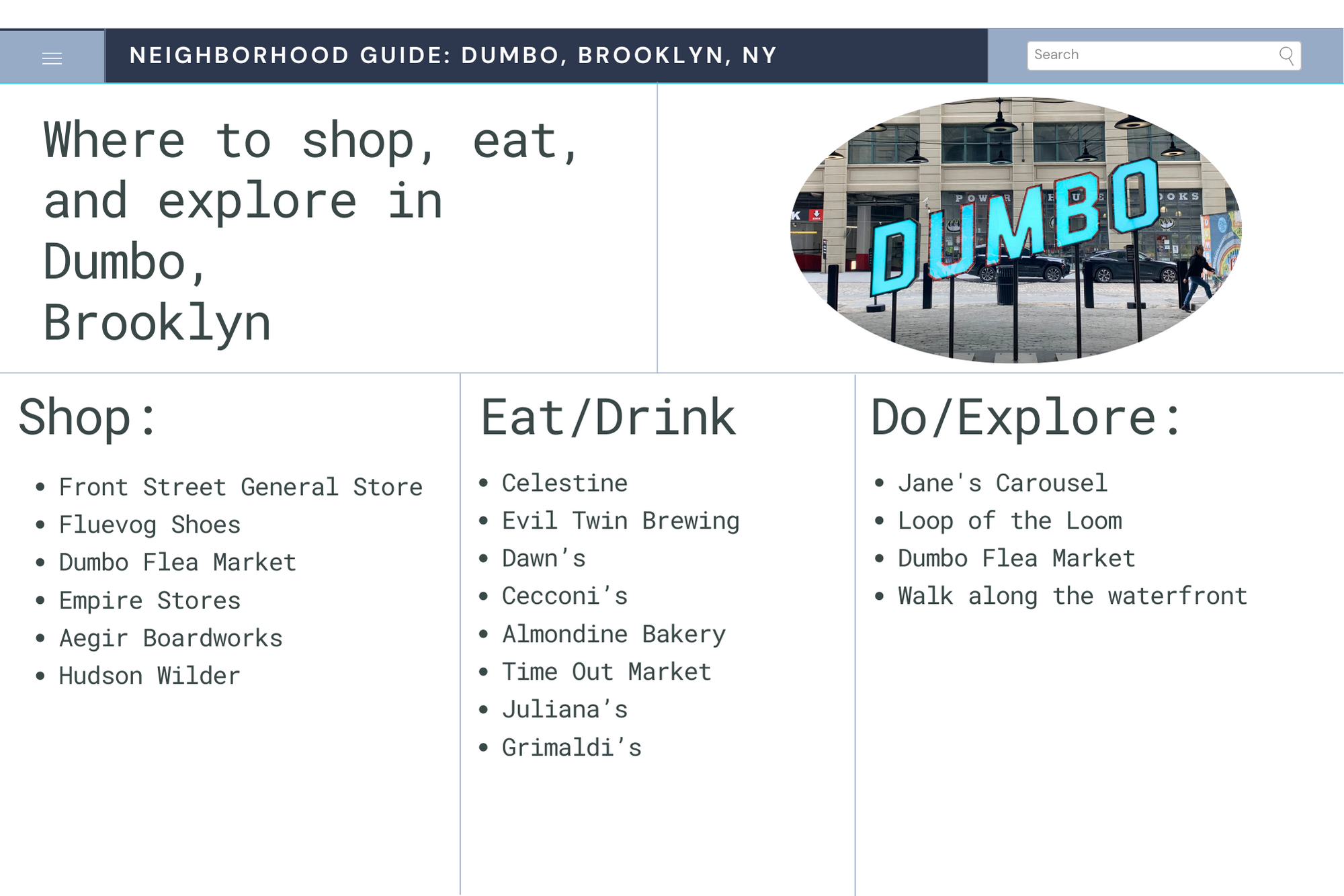 Thanks for joining us in Dumbo!