A Neighborhood Guide To Fort Greene In Brooklyn, NY
We're kicking off a series of neighborhood visits in Brooklyn and New York City and starting with Fort Greene in Brooklyn. Beloved for its park of the same name, Fort Greene is a tree-lined neighborhood in Brooklyn named for a fort named after Revolutionary War General, Nathanael Greene.
With an abundance of quaint cafes, boutiques with charming storefronts, beautiful brownstones dating back to the mid 1800's, as well as home to what historian, Francis Morrone, calls "the best brownstone street in the 5 boroughs. Period." If you're curious, it's South Oxford between Lafayette and DeKalb, but we'll let you decide for yourself.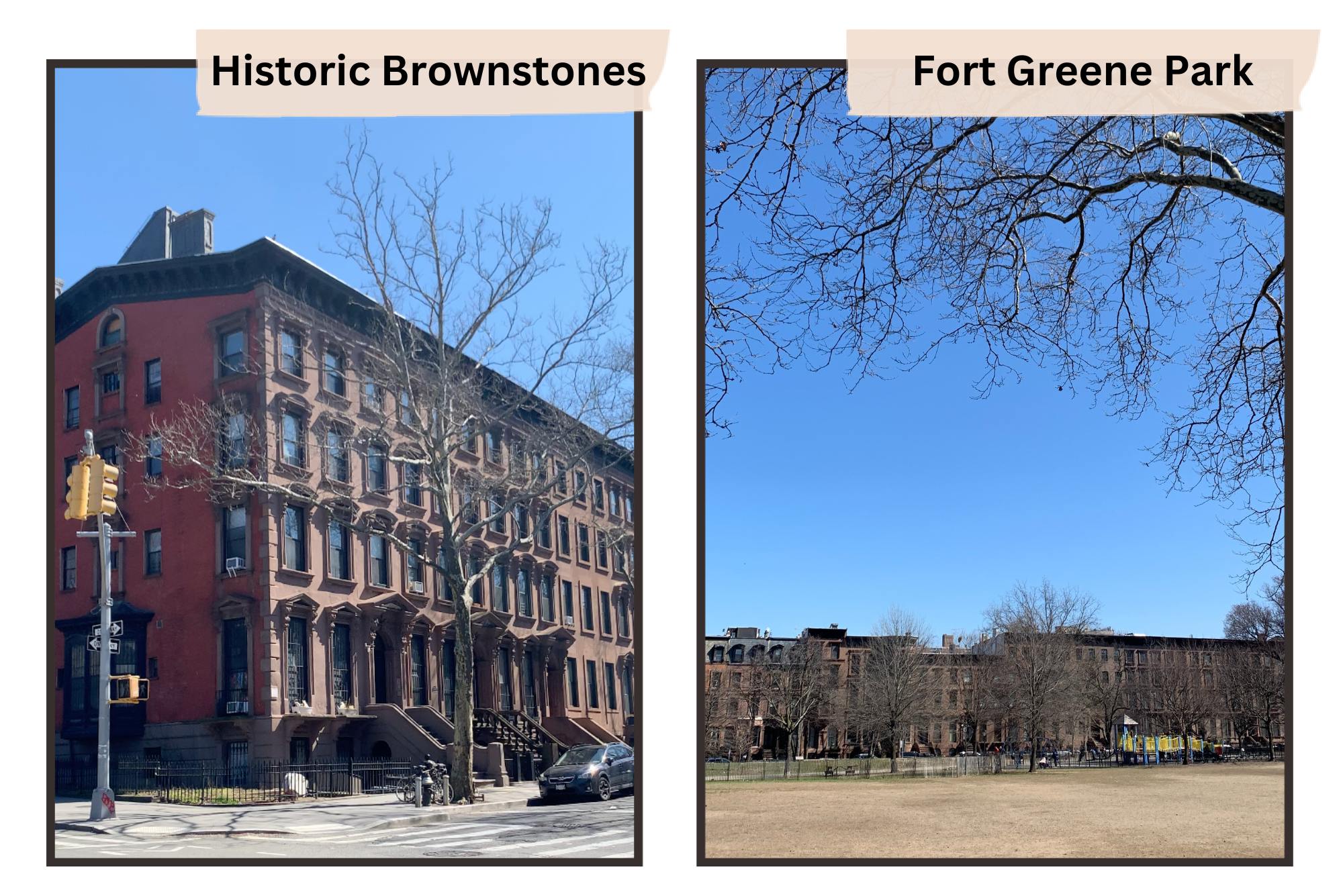 Framed by row houses and brownstones sits the namesake park set on 30 acres. Fun fact, this was Brooklyn's first park established in 1847 and the site of a fort built for the battle of Long Island in the Revolutionary War. At the top you'll find the Prison Ship Martyrs Monument, which honors the 11,500 who died on the British prison ships, and adds to the sort of lookout point off the park perimeter.
After a day of park exploring, stop by one of the many cafes or bars with some neighborhood favorites like Café Paulette, Saraghina Caffè, Evelina, Colonia Verde, and Rhodora Wine Bar.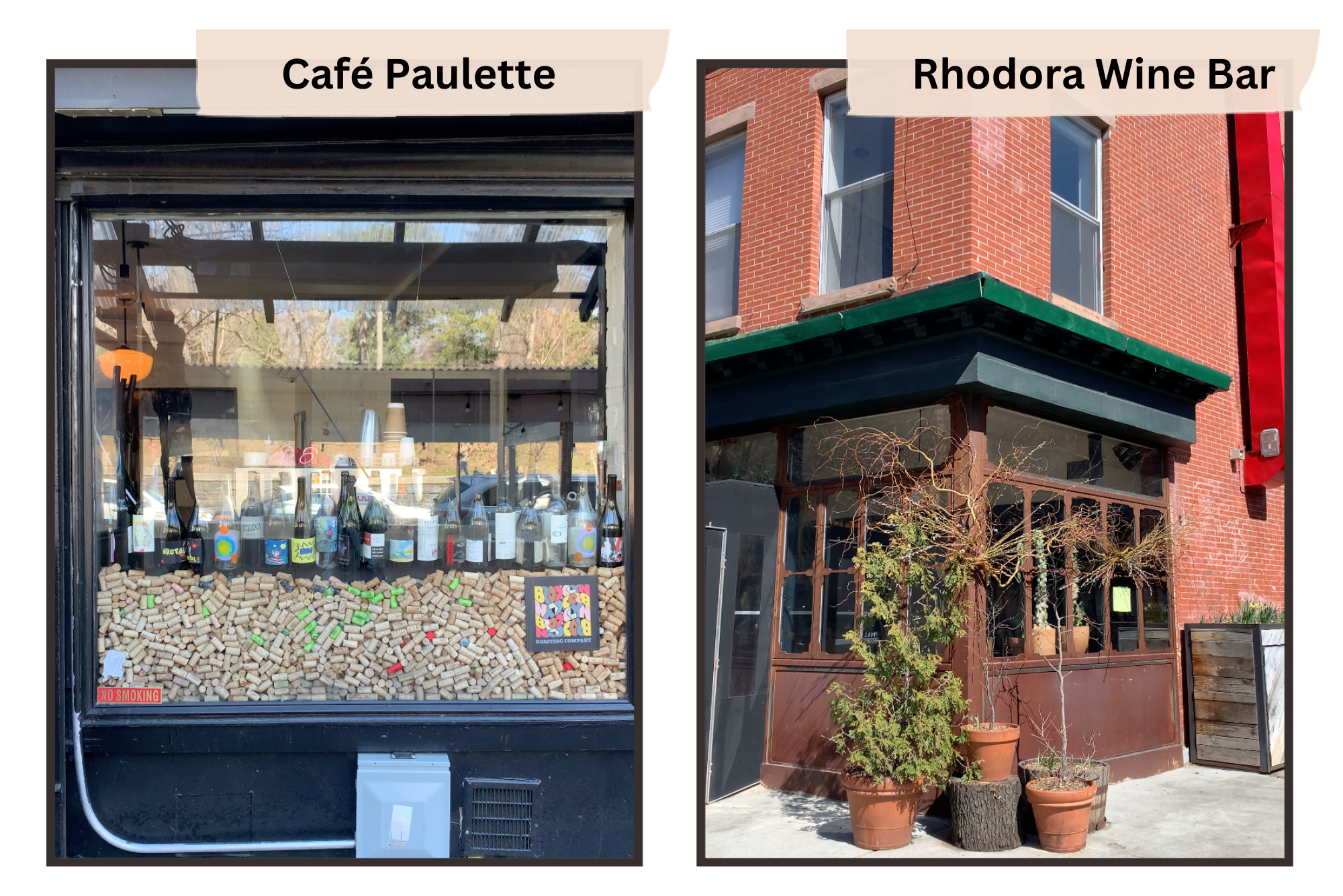 We'll take you on a more guided tour in our neighborhood guide video here, and make sure to keep this list on-hand for your next visit to Fort Greene in Brooklyn!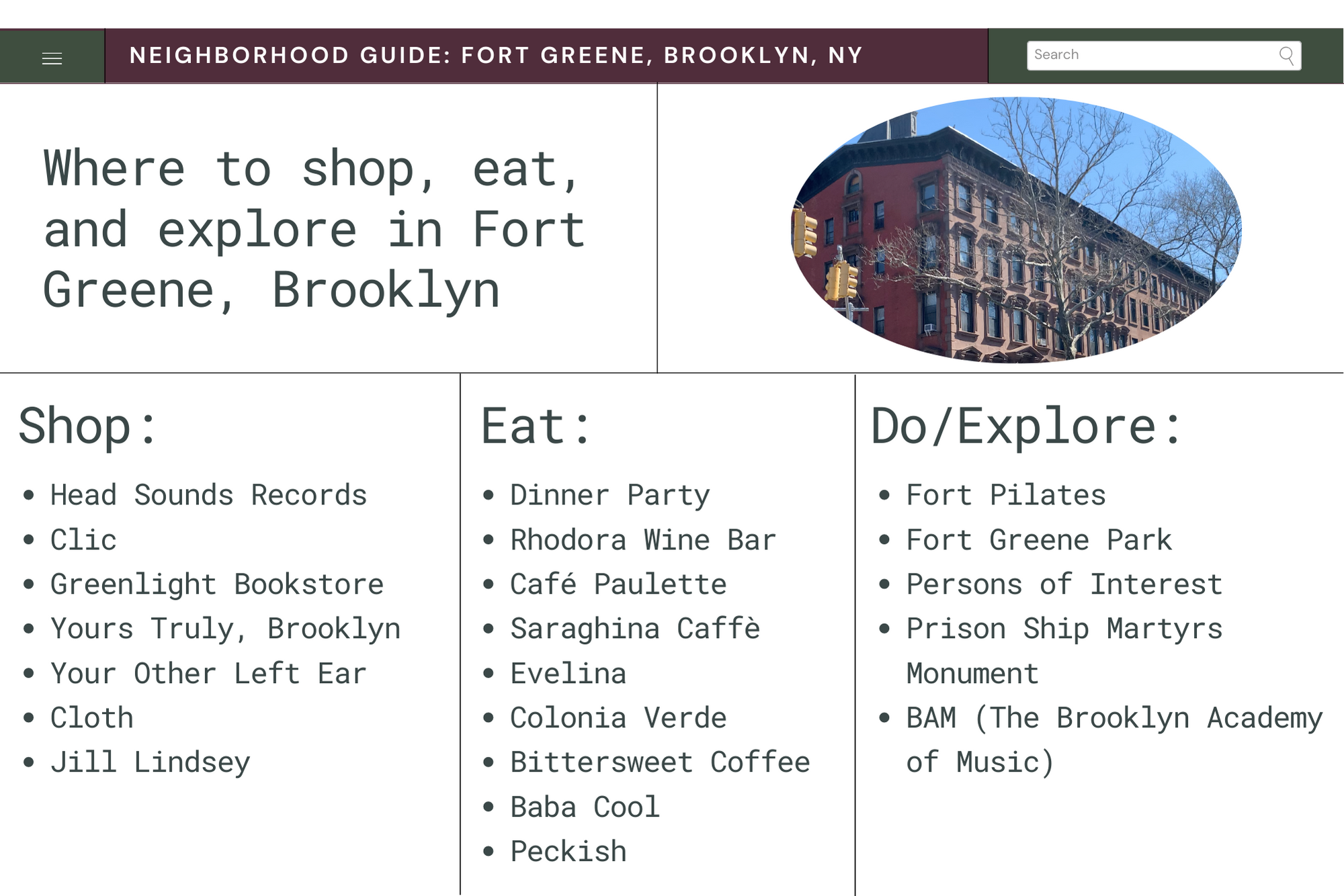 Where should we head next?