Branded Touchpoints and the Power of "Third Places": Creating Memorable Experiences for Customers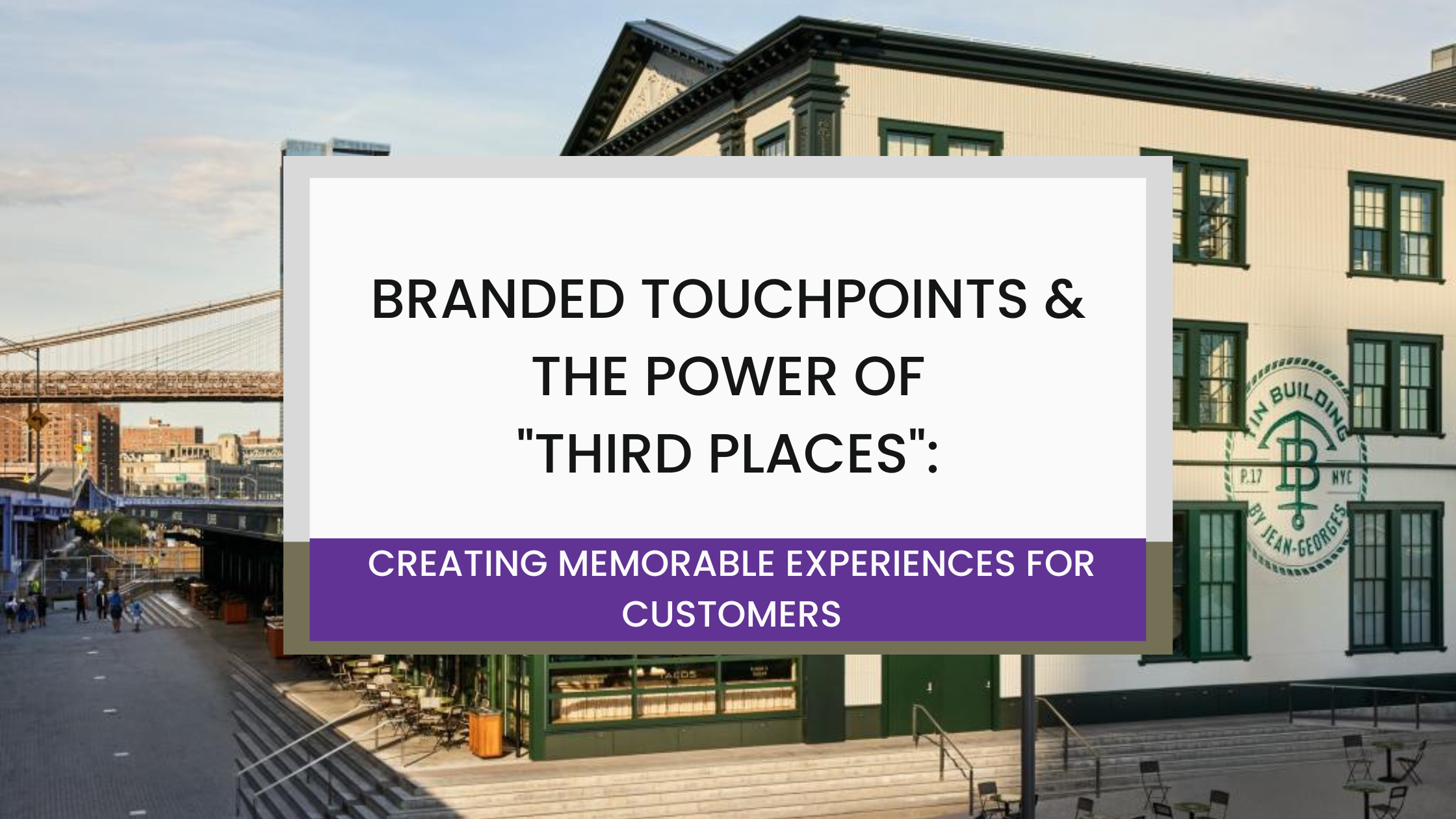 This past Sunday after a day in lower Manhattan, I found myself not yet ready to take the train home to Brooklyn and decided that a coffee stop was necessary. The kind of stop where the weather is nice and you want to squeeze just one more ounce from the weekend. It wasn't actually coffee that I wanted, but the cafe environment, and moment of pause. I ended up with gelato from The Tin Building, Jean Georges' food hall at Pier 17, in Manhattan's Seaport district.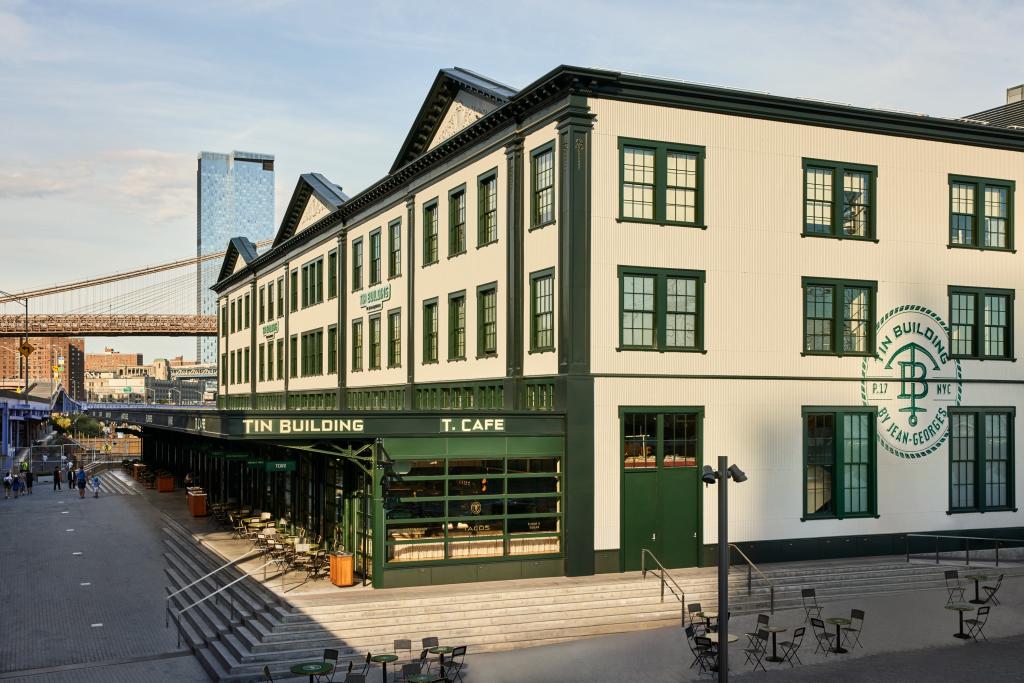 // source //
What began as a detour turned into an exploration. With a motto like "Come hungry. Leave with your imagination stirred", they did not disappoint. Outside, people speckled the patio listening to a jazz band, sipping aperol spritzes between conversations. Others sat along the pier admiring the boats in quiet serenity while sipping iced coffees. Inside, vendors stood behind their counters of detailed packaging piled high (with custom branding by NY-based creative studio, Mucca) and restaurants hid behind velvet curtains.
Coffee shops, parks, neighborhood bars... Sociologist Ray Oldenburg refers to these as "third places" in his book, Celebrating The Third Place (2000). Third places "host the regular, voluntary, informal, and happily anticipated gatherings of individuals beyond the realms of home and work" and hold a unique importance. So when you decide to get a coffee out instead of making one at home, think of it as a visit to a "third place".
We all find comfort in being home, but many times, the sparks of life come from interactions with friends, loved ones and complete strangers in public spaces. The cafés, restaurants and hotels where great memories are born. 
Back at The Tin Building, I watched as the staff behind the counter slipped a daisy shaped key lime pie into a present-like seafoam green box and noticed how well they complemented each other: the packaging and what was inside, all contributing to the experience.
Here, this pastry box is part of the presentation while serving. Meant to be enjoyed in the setting and in the near moment. After all, we eat first with our eyes so why not feast on something wrapped beautifully.
And where a pastry box may be meant to be experienced in these locations, smaller keepsakes and branded touchpoints like matches, pens or even coasters, are a few of my favorite ways to remember these visits with friends long after they've ended. Picture this: you go to light a candle at home, reach for the matches on your coffee table, and they're the matchbox from the restaurant where you celebrated an anniversary or birthday. You strike the match, light the candle, and these keepsakes aid in making memories of that experience last… until next time.