In Conversation With: Abby Price, Founder of Abbode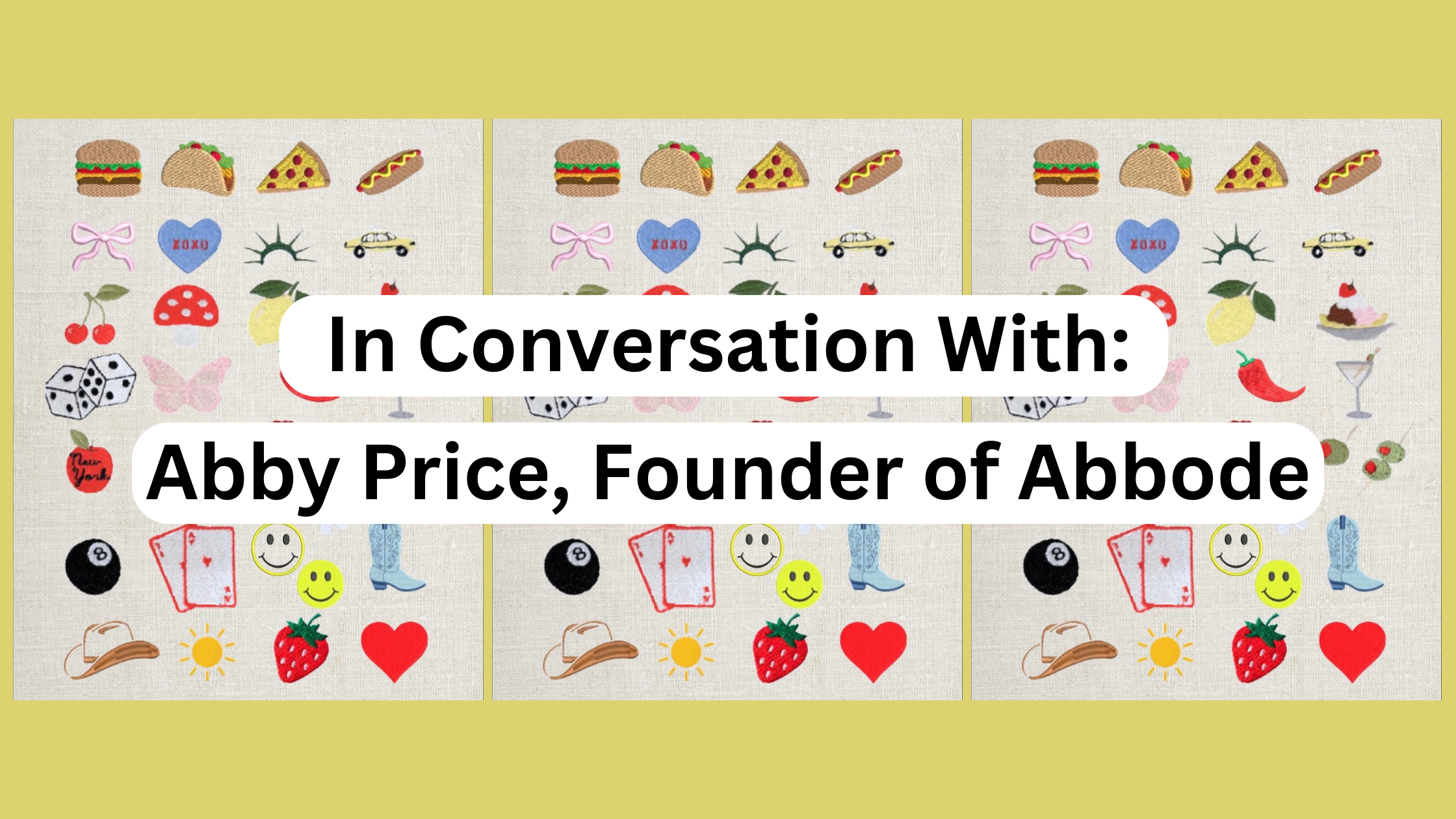 If vibrant home decor is something you gravitate towards, chances are, you'll love Abbode. A home decor and embroidery shop in the Nolita neighborhood of New York City, Abbode is full of retro-inspired gifts, custom embroidery, and unique vintage finds. We chatted with their founder, Abby Price, all about Abbode (say that 3 times fast), decor styles, and a dream vintage find of hers.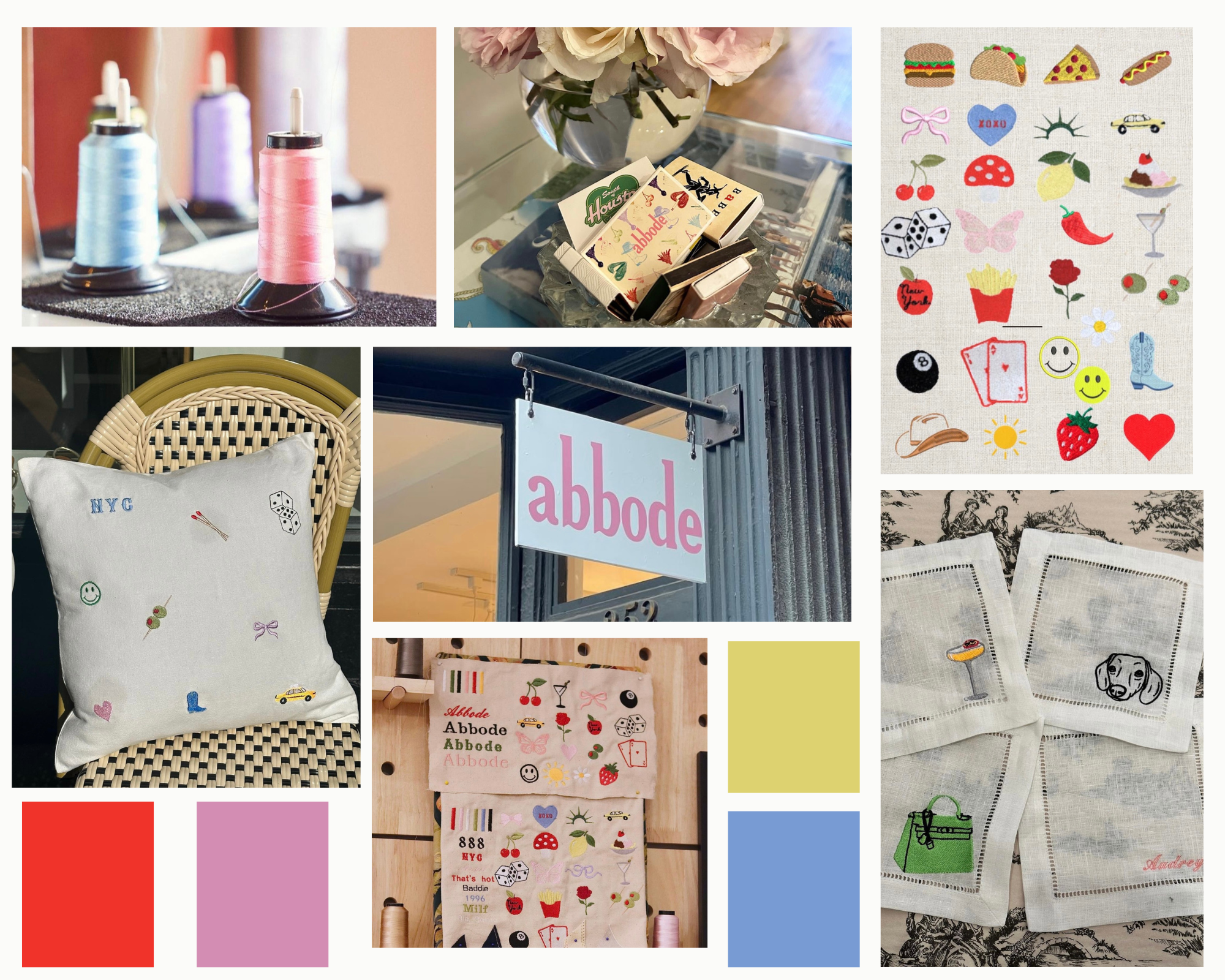 Templi: Hi Abby! Could you please introduce yourself to our readers?
Abby Price: My name is Abby Price, and I am the founder of Abbode! We are a home decor and embroidery shop located on Elizabeth St in NYC. I am from right outside of Boston and previously worked in fashion and beauty before starting my own brand in 2020 right before covid.
T: Abbode is such a perfect name for a home decor space, how did it get its name? 
AP: Thank you! I wanted it to be something that doesn't exist already, 1 word, and have something to do with the home. I was looking up synonyms to home and found 'abode,' and thought why not add an extra b for Abby! I didn't want it to feel too specific because I had no idea where this business would take me.
T: With all of the events that Abbode puts on, how did your background in fashion and events transition to putting them on in your space?
AP: I developed a knack for coming up with fun, interactive ideas, and the ability to throw them together quickly. We are constantly coming up with spur-of-the-moment activations, and from all of the stress and high pressure that came with that industry, it taught me to think and act decisively.
T: Phillumeny is the hobby of collecting match-related items. We know you incorporate a lot of matches (prints, vintage bundles), what are some of your favorite elements that you look for?
AP: I look for well-loved places and unique designs. There is nothing more special than a matchbook of your favorite restaurant, or seeing a style that transports you back to the 70's from when that place existed. 
T: So tough question: Are you team matchbook or matchbox?
AP: Matchbox for sure! They're heftier and feel more luxe.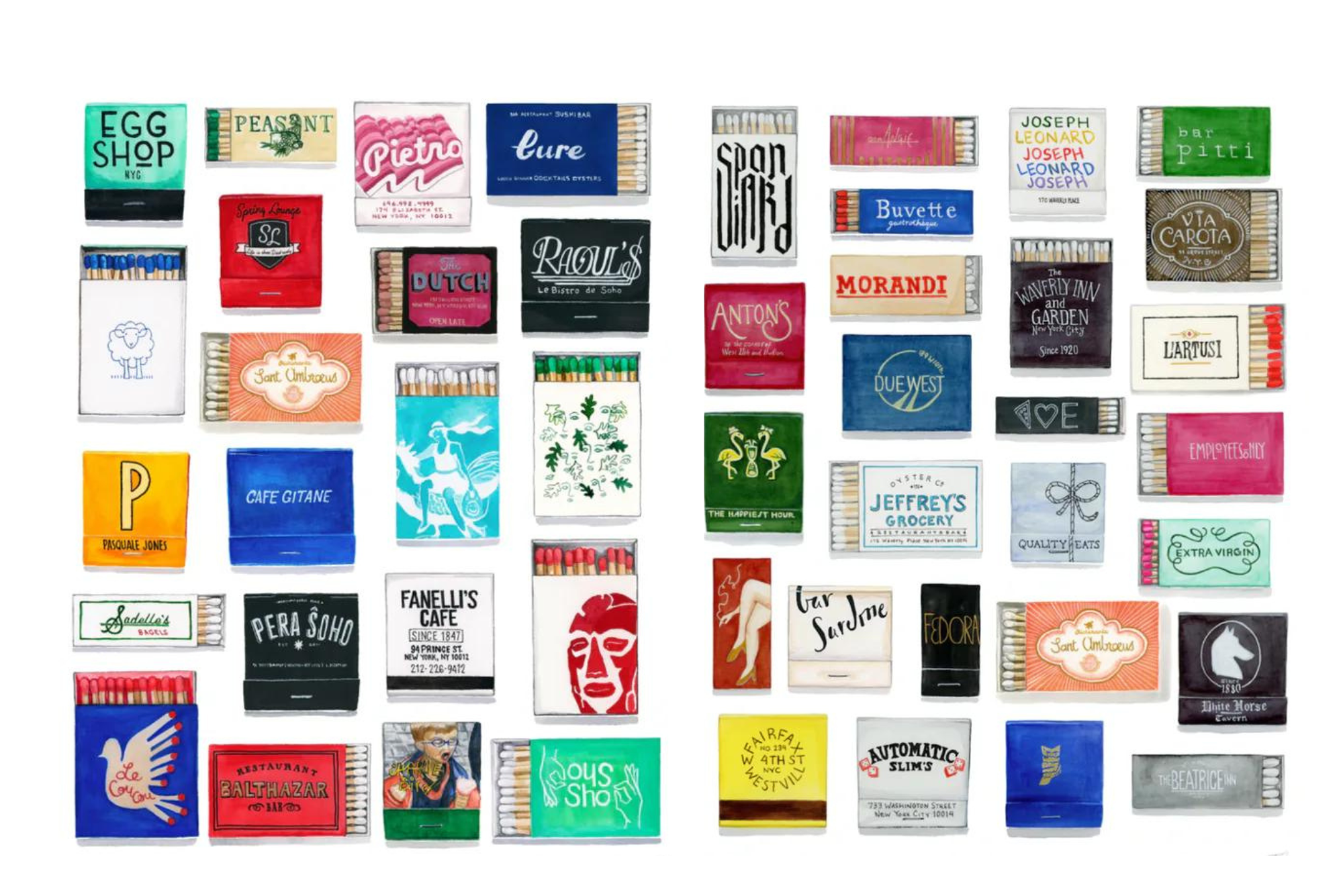 T: What's currently inspiring you?
AP: Needlepoint! There are so many beautiful designs out there that have been inspiring my embroidery.
T: Abbode has recently taken off with embroidery, what do you think is special about this craft? Any favorites you've worked on recently or one you'd like to?
AP: Embroidery really is so special. It has been around for 100's of years! Having high-quality custom pieces to gift friends and family is a very unique experience, and I love seeing the joy on people's face when they open a custom piece. I love doing lingerie sets for weddings. It's so romantic and one of a kind! 

T: You feature a lot of vintage pieces in your store. What's on your dream wishlist to find?
AP: I've been dying for an insane vintage couch. I'm moving soon so hopefully I can manifest one for my new place!
T: What's next for Abbode? 
AP: Embroidery embroidery embroidery! I am trying to go all out and scale as quickly as possible to hopefully open more shops in the future. 
Whether it's custom embroidery or vintage decor that you're after, make sure to visit Abbode. Not in New York? Follow along on Instagram at @shopabbode for up-to-date arrivals and features.
Abbode
252 Elizabeth Street
Nolita, New York City, 10012