In Conversation With: Gowanus Print Lab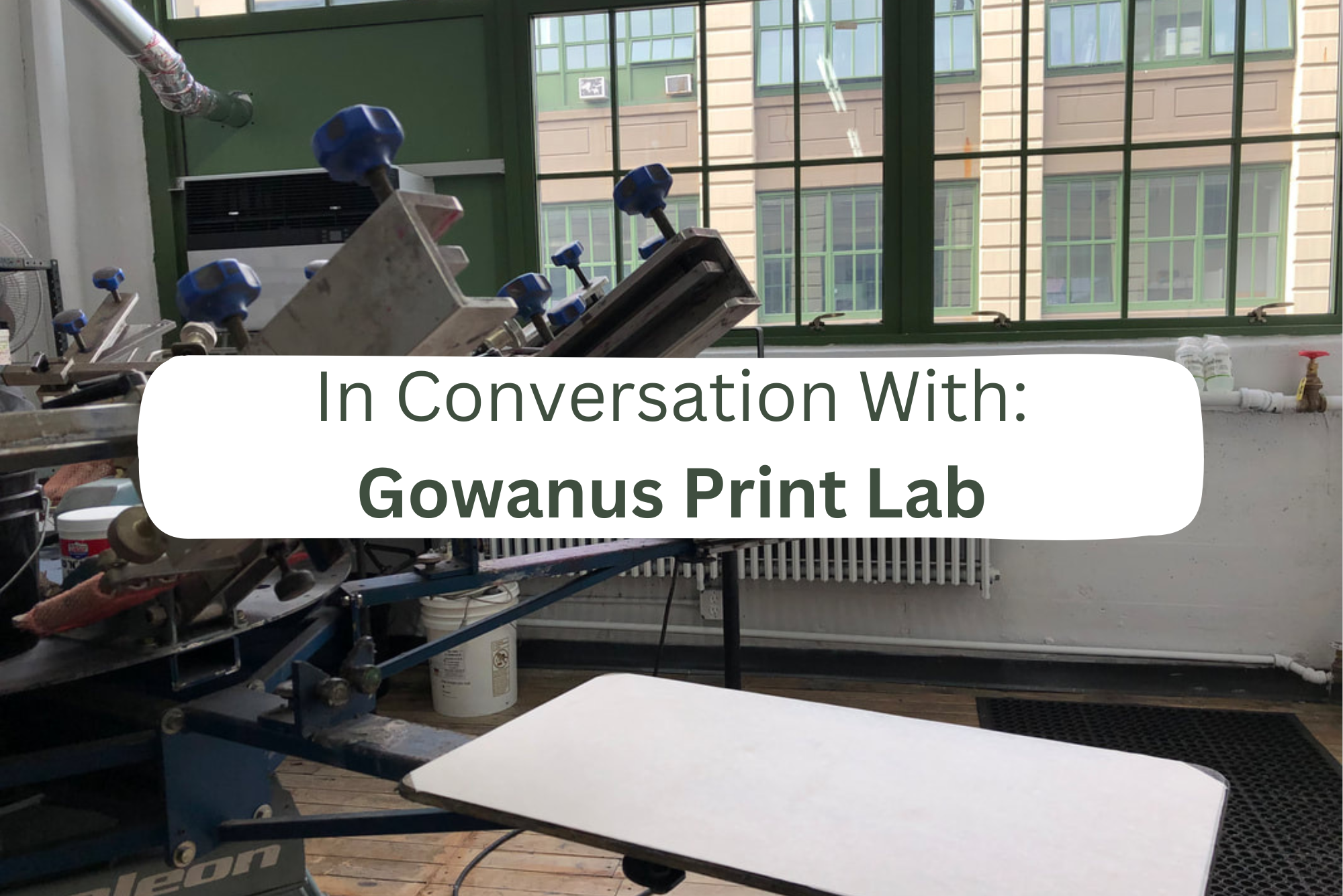 Recently we stopped by Industry City in Brooklyn to visit Gowanus Print Lab. Industry City, is a huge complex made of different retail and office spaces and we headed to building 5 for a peek behind the screen of Gowanus Print Lab's screen printing studio. Read on for history on Gowanus Print Lab, techniques and the creative process, and what's next for them.
Templi: Hi! Could you tell us a little about Gowanus Print Lab and what screen printing is for someone who might not be familiar?
Gowanus Print Lab: Gowanus Print Lab was established in October of 2010 in the Gowanus neighborhood of Brooklyn. We started as an artist-run studio offering studio memberships, contract printing and classes. Through the years we have moved locations and are now in Industry City still offering contract printing services and classes! 
Screen printing is a printing method that involves making a stencil and burning it on a mesh screen. You are then pushing ink through the screens to imprint your designs onto your chosen blank (Apparel, totes, paper, anything that lays flat).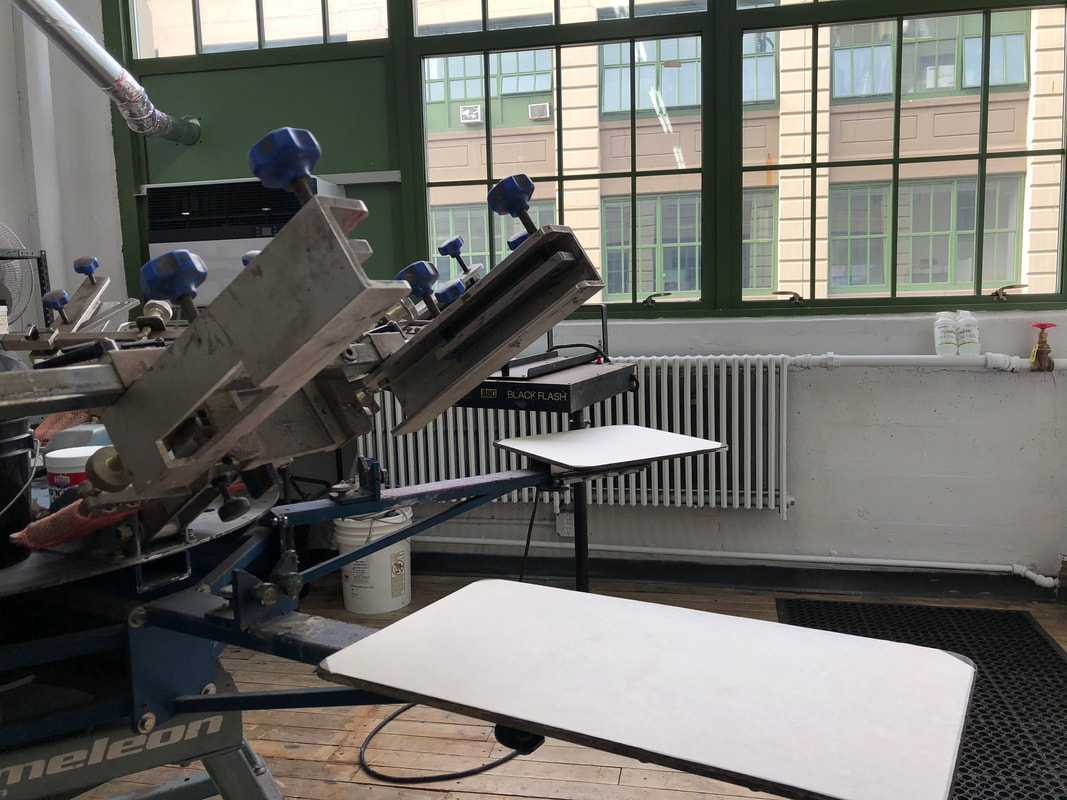 Templi: Your lab is based in Industry City which cites itself as "Brooklyn's Creative Hub". In a community surrounded by creatives, do you feel this energy when you're in your space?
GPL: We made the move to Industry City during the pandemic when hosting members didn't seem to be the safe thing to do at the time. We essentially downsized in space but continued to grow our clientele with contract printing . Being in IC has opened up so many doors and introduced us to so many amazing creatives that have given us the opportunity to collaborate and bring their visions to life. It is always an amazing feeling getting to work together with our clients and bounce ideas off each other. 
Templi: What is special to you about screen printing as a print style? 
GPL: Nowadays, you can find a million different ways to get your design onto a tee/tote/paper etc whether that is screen printing, direct to garment, heat transfers to name a few. With screen printing you get to keep this "old school" type of way I guess you can say and keep this art form alive. There is such a great feeling that comes with seeing an image come to life through this process that is fascinating.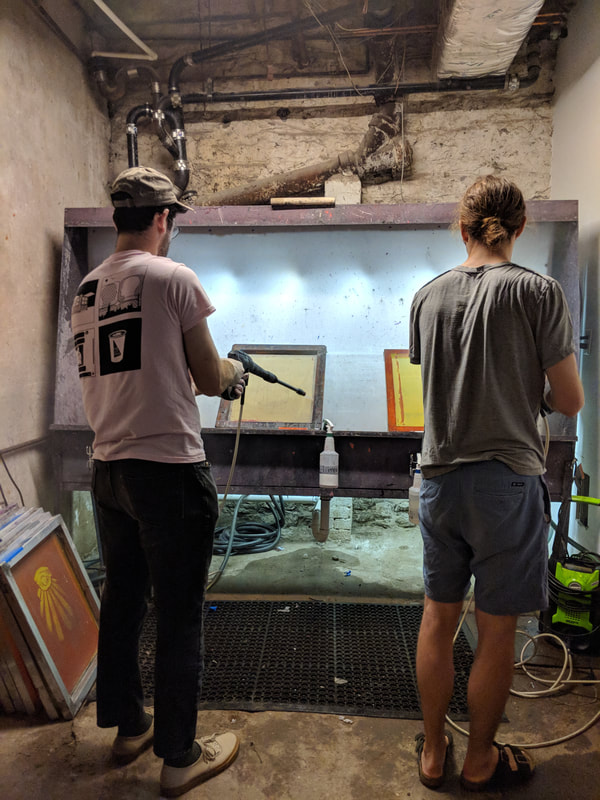 Templi: You mention on your site that you can (try to) print on anything flat. Can you tell us about the weirdest item you tried to print on? 
GPL: We mostly stick to printing on items that lay completely flat but from time to time we have printed on items that take a bit of work around like converse sneakers, beer taps, plastic briefcases. I can't think of an item that was the weirdest but one that definitely has been one of our faves has been beer taps. 
Templi: Do you have a dream project or collaborator? 
GPL: Anyone is the industry really! We love working with all types of people! From someone just starting their own clothing line to an already established artist, we enjoy every single project we get to work on.
Templi: What are some changes in printing (if any) that you've noticed since opening in 2010 (13 years ago). 
GPL: So many things have changed! There are always new techniques, specialty inks, and equipment coming out. 
Templi: Tell us about something currently inspiring you. 
GPL: Our clients! Everyday we get to work with such incredible and talented people that push us to continue learning. 
Templi: Is there a design style you're over? 
GPL: Not really! We love them all, it keeps things interesting. 
Templi: What's a piece of advice you would give to someone who wants to start screen printing?
GPL: Just do it! Take a class and practice, practice, practice. 
Templi: And finally, what's next for Gowanus Print Lab? 
GPL: To continue growing!
_____________________________________
Want more? Make sure to check out our video of our site visit here, and if you're interested in trying out screen printing for yourself, Gowanus Print Lab offers Screen Printing 101 classes in their Industry City studio.
Thank you, Gowanus Print Lab!