Looking For A Finishing Touch On A Package? Go With Grosgrain
L
Leah Shkolnick
December 20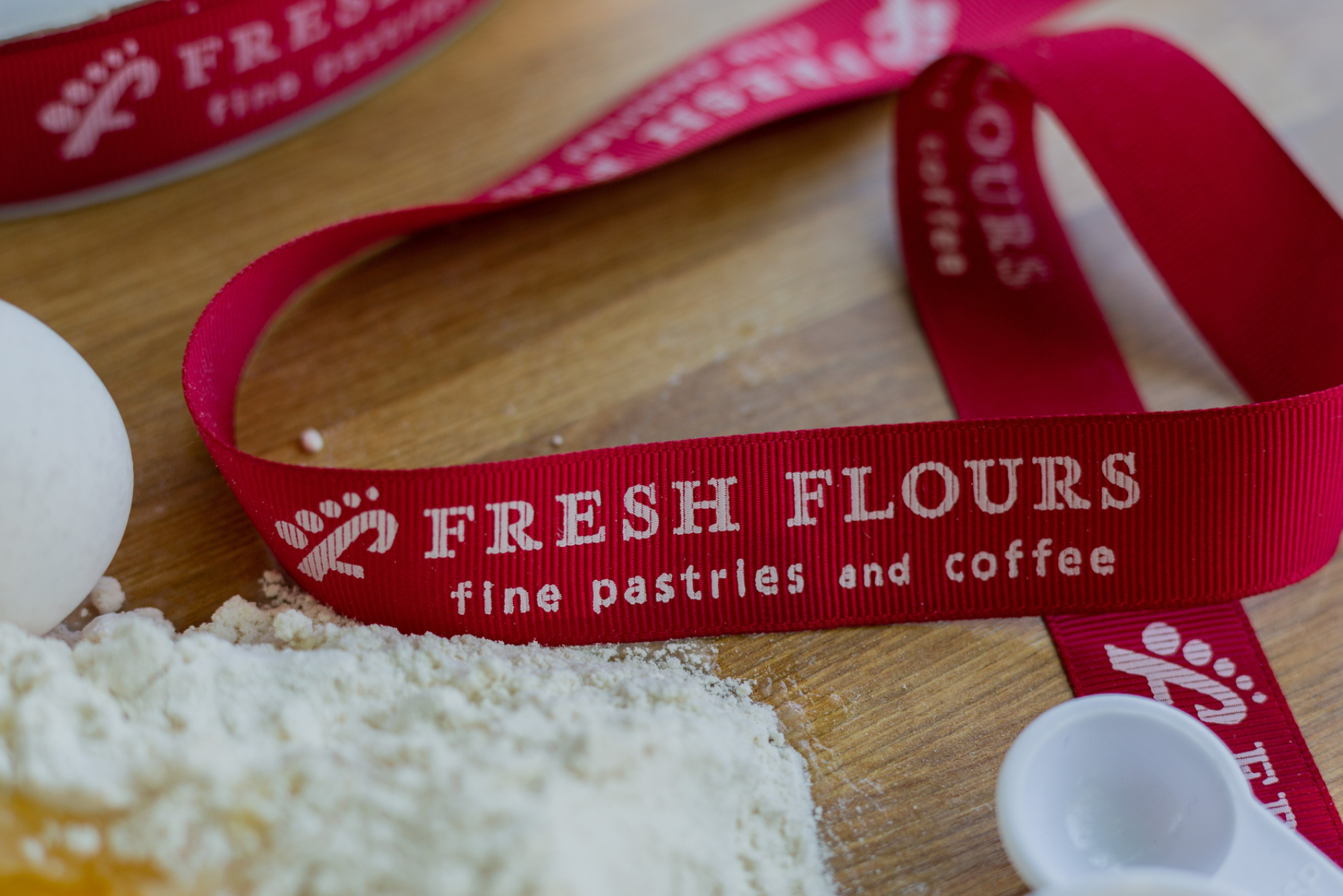 (pronounced 'grow-grain')
While you may be familiar with ribbons in fabrics such as satin or cotton, have you used grosgrain ribbon? Before you unwrap a gift that's inside, make the exterior equally as pleasing with ribbon that add the perfect finishing touch to any gifting experience.
Grosgrain Ribbon is a ribbon that is made from a type of fabric called grosgrain. It is a ribbed, durable fabric that is often used for ribbon because of its strength and versatility. 
However when it comes to printing on grosgrain ribbon, you'll want to avoid thin lines and small fonts in your design. Grosgrain is heavily ribbed, thereby creating ridges that can easily cause fine details to be lost. It's best to stick with large type and bold fonts. If that's not an ideal fit for your branding, we would recommend going with a satin ribbon instead as its smooth finish will allow for a cleaner printing surface. 
Grosgrain ribbon is a popular choice for a variety of projects, including sewing, crafting, and gift wrapping. It is often used to make bows, as the ribbed texture gives the bow a neat and polished appearance. It is also a popular choice for use in millinery, as it is strong enough to hold the shape and structure of a hat or headpiece or in clothing where it can be seen in waistbands as a stabilizer to the fabric as the body moves in the garment. 
In addition to its strength and durability, grosgrain ribbon is also known for its smooth, matte finish. This makes it a popular choice for use in formal or elegant projects, as it has a more sophisticated look than other types of ribbon such as satin with its shinier luster to its finish. Notice the ribbed vertical lines in the white grosgrain on the left?

Grosgrain ribbon is also easy to work with, as it holds its shape better than satin or silk. Whether you are sewing, crafting, or gift wrapping, grosgrain ribbon is sure to be a useful addition to your supplies adding a perfect finishing touch.