L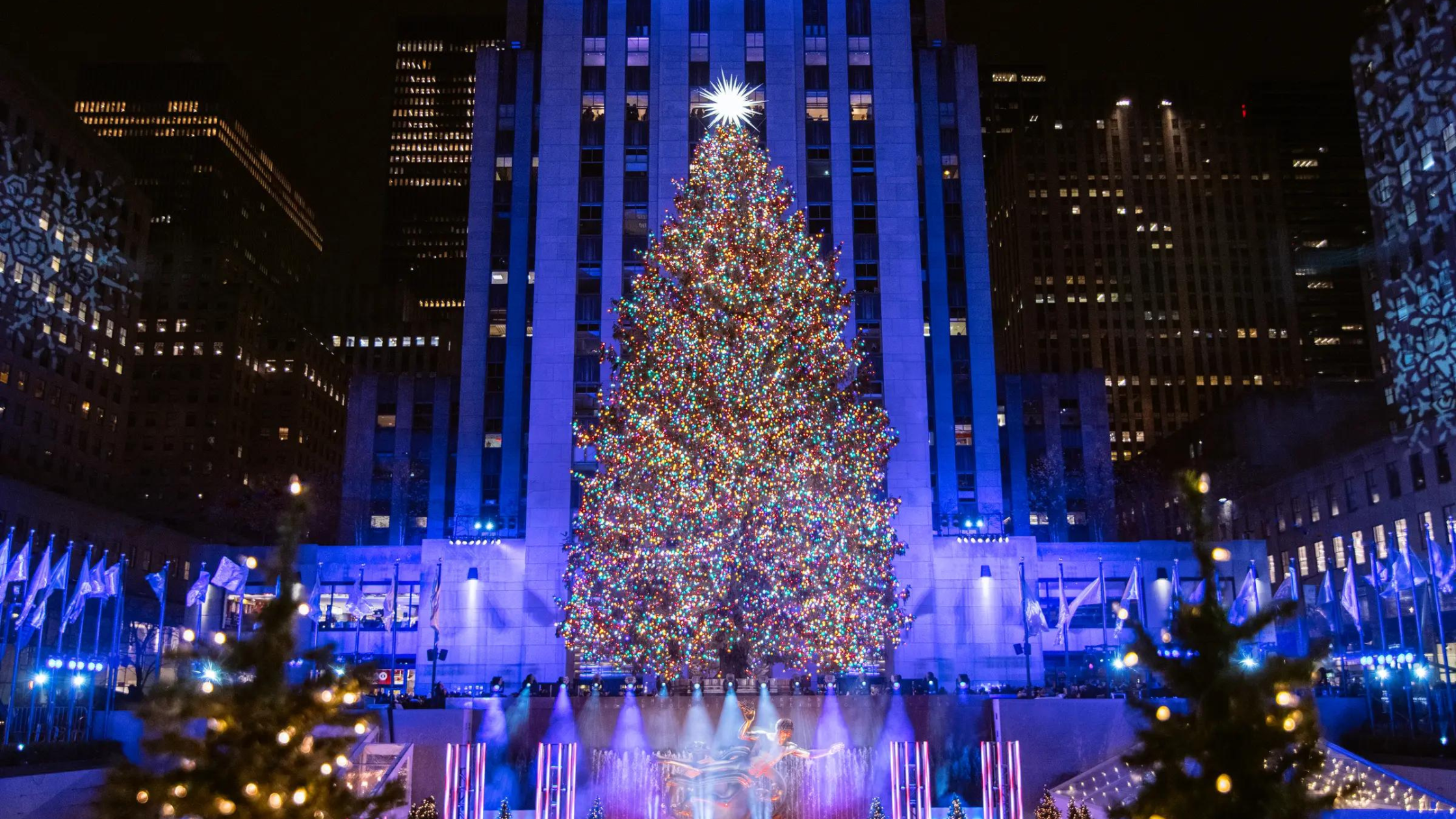 Fall is over and now we're Fall-La-La-ing into the holiday season. We've gathered up a sort of check list of the best things to do, see, and taste in New York this winter.
To Do & See
Head over to Fifth Avenue to catch the Saks Fifth Avenue lights show. This year these few streets out front are car-free, so you can stand and stare in wonder without worry while you dance along to the holiday classics.
A slight pivot to Rockefeller Center will lead you to the famous Christmas tree (seen above) This years' Norway Spruce is a New Yorker from upstate in Queensbury, NY and is about 85-90 years old. At 82 feet tall and weighing in at 14 tons, it's safe to say you won't be fitting one like this in your apartment.
After the show, warm up at Lodi, a Milan-Inspired café, at 1 Rockefeller Place, where you can continue to take in the sights and lights while enjoying Italian favorites. Don't forget to pick up a treat and coffee from their bakery to-go.

// photos via Lodi's Instagram //
Bundle up and take the ferry for ice skating at The Winter Village on Governor's Island and skate among the grounds. After you're done, warm up at one of their cozy fire pits and explore.

If you prefer shopping to skating, there's always the holiday markets in Bryant Park, Union Square, and Columbus Circle.
To Cheers & Toast
Part of the sparkle of the holiday season is the decadence and glamor. If you're looking to indulge in that via cocktails - twinkling lights, plus interiors, and show-stopping views can be found at these special spots:
Holiday parties and dressing to the nines go hand in hand, so why not have a drink there, as well. The Nines is coated in classic Christmas red all year round, but slip into this timeless supper club and piano bar downtown and you'll practically feel inside of a Christmas bow. Moment of appreciation for the leopard print carpet.

// photos via The Nines Instagram //
It's hard to have winter blues when you're surrounded by the luxe blue interiors at Ophelia. Located on the top floor of the Beekman Tower, the bar is reminiscent of a snowglobe in the sky with sparkling snowflakes and crystals dripping from the ceiling. Talk about Decking The Halls! With a 360 degree view covering the city and The East River, there's no shortage of sites at this lounge.

// photos via Ophelia's Instagram //
If kitschy holiday decor is more what you're looking for, it's hard to go wrong with a themed bar. Miracle On Union has taken over Thief in Williamsburg replacing the otherwise black, white and yellow bar with tinsel, plaid tabletops, and themed cocktail cups you'd typically find antiquing. With popup locations all around the world for the holidays, you can raise a glass whether your winter is in New York City or not. And if you're celebrating the Festival of Lights, The Maccabee Bar Hanukkah Pop-Up opens up December 13th at Ollie in The West Village with features like the "Aperol Schvitz" and the "Oy Wat A Night" (an Ethiopian inspired mule). 

// photos via Maccabbee Bar and Theif's Miracle On Union Instagrams //
Between sipping, singing, shopping, and skating, you're sure to enjoy the most wonderful time of the year.
Cheers!