Where To Order: A Cup Of Cheer
L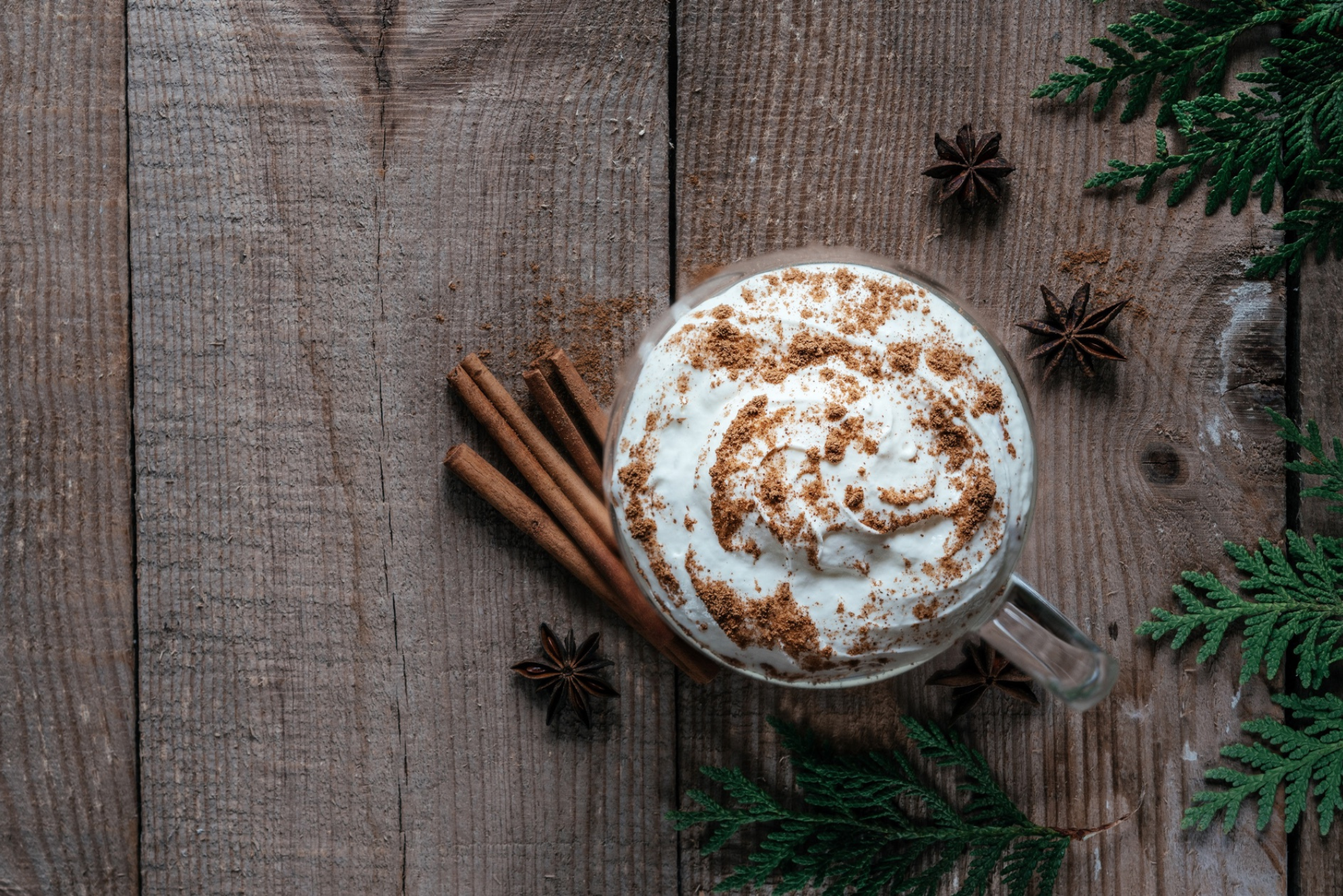 Whether you're drinking iced coffee all year round or get excited to switch to something warmer when the weather gets cooler, there's a special buzz around seeing the holiday drinks hit the menus. Step aside, Starbucks, we've rounded up 5 cold weather drinks in New York that are practically the holidays in a cup.
1. The Red Velvet Latte at Hibiscus Brew in Prospect Lefferts Gardens, Brooklyn

If you're flavor preference gears more towards "cake batter" than "coffee", this is the drink for you. Velvety and rich in flavor and color, who said you need to wait until dessert to indulge. 
2. The Cardamom Maple Latte at Poppy's in Cobble Hill, Brooklyn

Just the name "Cardamom Maple" sounds cozy in the way we hope the holiday season is. Pair it with their seasonal gingerbread bundt cake with blood orange glaze, and you'll be so cozy you're practically enjoying them fireside. 
3. The Evergreen Latte at Maman 

Espresso with rosemary steeped syrup, winter spices and orange essence warm up this Evergreen Latte. One sip and you'll feel as if you're standing in the middle of a winter forest.
4. Vegan Matcha Hot Chocolate at The Elk in Manhattan's West Village

For an updated luxurious take on this Winter classic, The Elk and Nekohama Matcha collaborated to create a Vegan Matcha Hot Chocolate. 
5. The Smoked Latte at Guevara's in Clinton Hill, Brooklyn

Can't decide between coffee or tea? This latte is made with espresso, smoked tea concentrate, and Orleans bitters.
--- Which drink are you going to try? ---
You've got the drinks, we've got the cups. Don't worry, we won't judge if you're drinking iced coffee in the winter. We've got cold cups, too.