Growing Your Print Business With The Design Community
N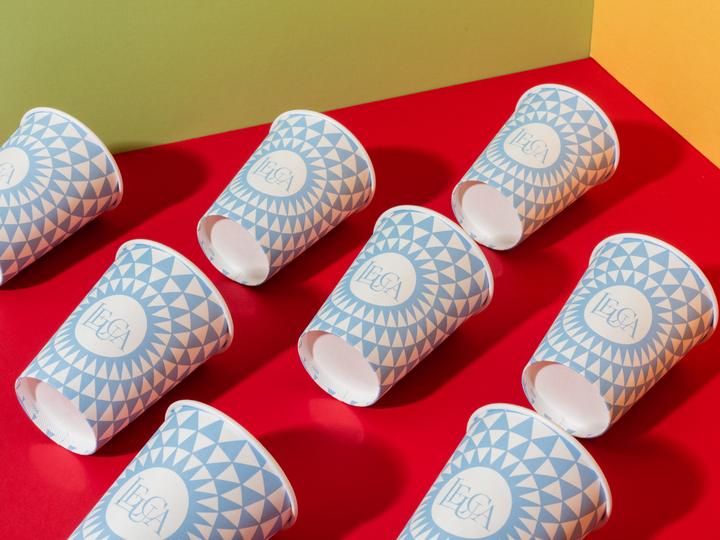 In the world of print, promo and packaging, fostering strong relationships with the design community can be a fundamental game-changer for your business. I've worked with some of the top designers and hospitality groups in NYC and beyond, for over 15 years, and can tell you it changed the course of my career.
These agencies often get amazing clients coming to them, some having multiple engagements over a long time period. Clients that know well, design sells. How do you know who the most valued creatives are?
They are the designers creating 'brand identity decks' for their clients. If the client has any physical interaction with their customers, it's likely the deck will include a handful of physically printed touchpoints. This is the work you want to service.
You may not be able to actually produce it all yourself, and some might be products you don't touch. But it's likely you can find a production source and middleman the order. The more items you can check off the deck as 'here's pricing, we can produce it', the more valuable you'll be to the designer.
What designers really care about is:
They and their client get clear pricing, lead times and templates provided.

The order gets produced to spec.

They are included in the proofing process.

They can spend less time with you handling the order vs. who they were previously using. They care about their time.
Creatives, if trust is nurtured, are like a golden goose. Treat them well and they will hand over new customers, again and again. In my experience, I've been 'handed off' hundreds of not only customers but customer groups who could have multiple properties and brands to work with.
The Two Categories of Creatives
Corporate Designers, think Fortune 500 clients.
SMB Designers, think fun new downtown hotels, restaurants or small businesses opening up.
Depending on the size of your print business, you may be better suited focusing on just one of these categories to begin with. But of course, small agencies get big clients and vice versa. For me, I focused on SMB Designers in the hospitality, food & beverage industries in NYC.
I've found that of all the various industries that creatives serve, the food & beverage designers produced the most print collateral and work. Hubris is never in short supply in the restaurant industry. In some cities, there are new bars, restaurants and hotels opening up all the time. Some go out of business and are replaced with a new exciting brand and opportunity. But more than anything, I think it's because creatives and us as the general public are missing the physical touch of design. We are awash in the design shown on screens. When your business is a physical space, you want to connect your brand with your customer in a physical way. Creatives love seeing the physical manifestation of their designs. Be their guide in making that process simple and seamless.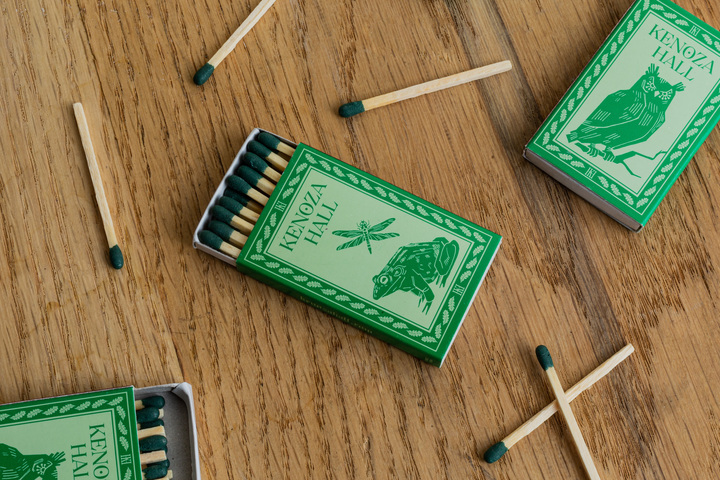 Here are 9 valuable strategies :
1. Invest in Product Photography
Find the most design-forward prints you've done, and pay someone to take professional photos. We have used Soona, which offers reasonable prices for the quality. Post these photos to your social accounts and your website, to be used as a portfolio. Even better, create printed collateral like a 12-page lookbook to drop off after meetings or to send out to prospective designers.
2. Become Tech Enabled
Level up your familiarity with the most popular communication tools.
Set up a Calendly link that is integrated with your calendar so that designers can simply book 1:1 face time with you to discuss a project if that's more convenient for them.

Be able to provide them with an Excel or Google Sheets file that lists out all of the items you're quoting with the latest status, lead time and pricing. This is super helpful for their planning responsibilities.

Send calendar invites, take notes and email back action items to everyone after the meeting ends. Show them how organized you are and that you take things seriously.
3. Send Great Samples
When sending samples, try finding ones with better-designed prints than others. You want to inspire them with great samples. Let them know other brands of value are safe ordering this item. Designers love to touch and feel what they're creating art for.
Bonus Points: For print, send paper swatches of stocks that are affordable and popular. Without something like this, designers will grab the most luxurious swatch books from Neenah or Color Plan to make stock recommendations. Often they're unaware of how much more money it will cost their client. Help guide them through this by hand-picking your favorites for quality and cost, and send swatches over.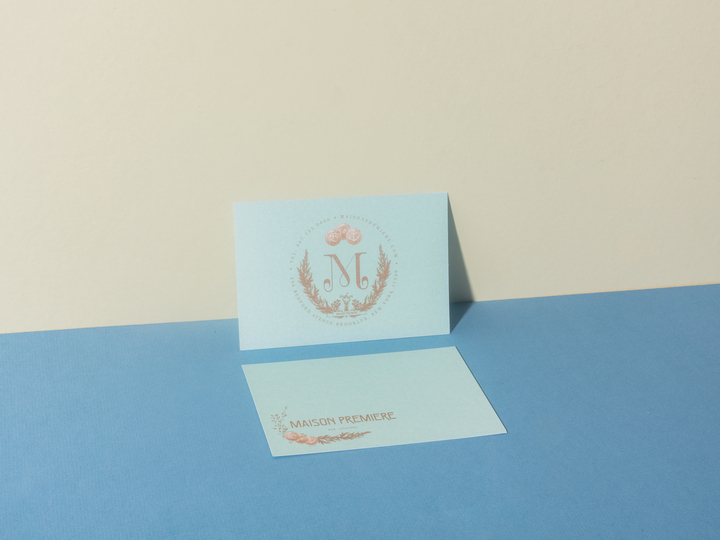 4. Learn About Brand Identity Design
Invest in a few coffee table books on brand identity design, and watch some videos. Take an interest in their industry so you can have a natural appreciation for what they do. This will give you patience when servicing their high standards.
5. Become The Teacher
They know design, branding, and all things creative. How the hell are they supposed to know about the minute differences between flexo and offset printing, or embossing vs. debossing? You're the expert! My personal favorite is explaining that Pantone U and C are not in fact real colors that a printer orders, they're just used to show how the same color looks different on coated vs. uncoated surfaces. Use your knowledge to teach them something new every time you chat. Do so with respect, without making them feel stupid, and they'll grow to appreciate your time and working with you. It's not every day you get to meet with someone fascinated by the intricacies of print and production, don't let the opportunity slip by.
Your insights on cost-effective production alternatives and suggestions to keep expenses down for their clients can be invaluable. By providing budget-friendly alternatives, you become an essential part of their project planning and can limit revisions and edits further in the process.
6. Personal Connections Matter
In today's digital age, personal connections still hold immense value. Be ready to hop on a Zoom call or meet in person. Building one-on-one relationships with the designers not only fosters trust but also helps in understanding their unique requirements and preferences, and puts a face to the people helping to build their vision come to fruition. Remember people's names, and talk about other brands and designers you've worked with. Network. Designers talk to each other. The assistant you're working with today might become the manager at a new agency. You want her to take you along for the ride!
7. Be Dependable
Fast response times are greatly appreciated by creatives. They've likely worked with printers before who don't respond for a few days. Be better! Trust is built here. They will hold you in high regard if they know you respond quickly and can depend on you to keep things moving forward.
8. Custom Production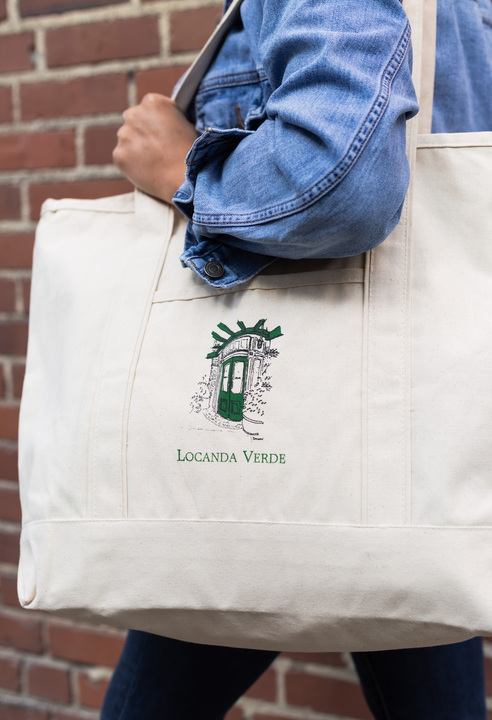 Designers love creating something unique for their clients. Often their creativity goes beyond a 3" x 4" printable area on the front side of an item.
Think more cut and sew canvas totes instead of offering a reusable non-woven tote bag. Tailoring your offerings to match the agency's creative vision demonstrates your flexibility and dedication to delivering exceptional results. When they're thinking of designing something custom, they'll think of you!
At the minimum, find yourself an overseas supplier that can do cut and sew tote bags with all-over printing. Minimums usually start around 100-250 pieces, shipped via air.
9. Show Appreciation
Lastly, never underestimate the power of gratitude. Send holiday gifts and thank-you notes to design agencies for all of the business they send your way. These gestures not only show your appreciation but also strengthen the bond between your businesses. The more you're top of mind, the greater the chances that some new branding project is in the works, that could use your help!
Growing your print business with the design community is not for everyone. Ask yourself... do I appreciate good design? If the answer is no, you probably won't have what it takes to win over a designer. Yes, their standards are higher. But most designers I've worked with are reasonable people who appreciate craftsmanship. Put them in positions for success by letting them know ahead of time, what their production quality expectations should be. Sometimes you need to save them from themselves. Like when they want to create gold foil stamped paper coffee cups and hats. Take on the challenge to elevate your own game and give it a shot. Reach out, send samples, book a Zoom call, dive in head first! It will pay off big time!